2017 ASSE Region VI Conference & Exhibition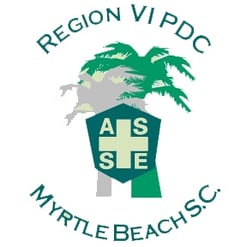 September 20th - 22nd
Myrtle Beach, SC
Celebrate Region VI's Professional Development Conference on the Grand Strand at the Kingston Plantation Resort in Myrtle Beach. 2017 marks the 31st annual professional development conference & exhibition, which has been described as the "biggest little PDC around." This conference is recognized nationally and is totally run by volunteers from Region VI.
September 21st – 22nd
State College, PA
This two-day event is the premier professional development conference for Human Resource professionals in Pennsylvania. Join 300 of your colleagues for an enriching experience that will provide you with new ideas and insights, networking, and conversation in beautiful State College, PA, home of Penn State University.
September 25th - 27th
Indianapolis, Indiana
Booth 4704
The National Safety Council Congress & Expo is billed as the world's premier annual event, bringing together 15,000 safety, health, and environmental professionals. Join us in an under-explored city where farm-to-table isn't just a catch phrase but a destination that hosts the world's largest single-day sporting event.
2017 NCSHRM State Conference

September 27th – 29th
Greensboro, NC
Revolutionize and Reinvent, the theme for the 2017 NCSHRM State Conference, spotlights the critical role of Human Resources to drive change and initiate transformation within our organizations and beyond. The conference host city, Greensboro, was the site of the Battle of Guilford Court House, the Revolutionary War battle that changed the course of the war and ultimately helped transform the British colonies into an independent nation.
October 11th - 13th
Wisconsin Dells, WI
You are cordially invited to join the 31st Annual Wisconsin SHRM State Conference this year which will begin on Wednesday, October 11, 2017. There will be many speakers presenting learning sessions containing the most up-to-date information on a wide range of topics. The conference features more than 8 hours of open exhibits including activities, food and beverage and networking.
October 15th - 17th
Ocean City, MD
Join MD SHRM State Conference this year with the theme, "Navigating The Sea of HR Change: Surviving the Storm." Don't miss the opportunity to network at the Opening Welcome Reception & Happy Hour followed by Tiki Party/Dinner held onsite at the Clarion Resort Hotel. The conference is approved by HRCI and SHRM for 10.75 recertification credits with 6.75 approved as HRCI Business Credits.
October 17th - 19th
Myrtle Beach, SC
Capstone, affiliated with WNC Health Network, increases the opportunities for savings and measurable value for their members, further strengthening their relationship with the membership and creating a strong foundation for growth.
October 29th - November 1st
New Orleans, LA
Booth 2127
Launched in 2015, the LeadingAge Experiences are exhibits where visitors are connected to concepts that open hearts and minds about aging and the journey we're all on together. Each exhibit communicates a different concept and is interactive in its own way.