The Way It Once Was
Employee recognition during the holidays has certainly changed in the last several years.
My first job out of college was as an Assistant Buyer at a retail company. I worked on a retail floor throughout college, so I was unaware that companies held holiday parties for corporate staff. That year I followed my supervisor to the gathering. The party was very formal - we were provided lunch, received tickets for a chance to win prizes, and the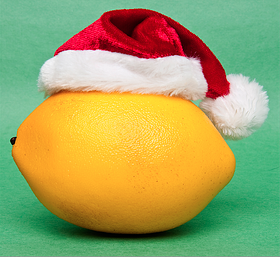 president of the company spoke about the state of the company. With the speech done, it was time to announce the winning tickets. The mystery gifts? Big screen TVs! Winner after winner was called, as the rest of us watched on. The president enjoyed giving gifts to his employees and playfully asked his assistant how many more gifts he could give out.
When the gifts were all given, the party was over. We were sent home with a paid, half day off. I walked away from my first ever employee appreciation holiday event empty handed. At the age of 23, I was pretty excited to have a half day off. I mean that is big time, right? I was given no TV and no appreciation. That was 1999.
A Turkey? As A Gift?
Several years later, I decided that my calling in life was Human Resources. I had the education and found an opportunity. It was Election Tuesday. My coworkers were late getting to work because they were voting. I sat at my new desk excited, and wondering what was in store for my first day as an HR professional.
Once everyone arrived, I was ready to take on the HR world. Then came the first task of my new career - I was to stuff Walmart gift certificates (not gift cards) and Thanksgiving stickers into cute, fall-colored envelopes and tape a piece of candy onto the outside of each envelope. The gift certificates, valued at $25, were intended for employees to use to buy their Thanksgiving turkey.
I thought to myself, "A turkey? As a gift? I am going to my parent's house for Thanksgiving, and mom always buys the turkey. I don't even know how to cook a turkey. Really?" As it turns out, that was the norm. A holiday turkey or ham was the gift this company gave their employees to show their appreciation. While I was thankful for the gift certificates, I am pretty sure I left several unused. When I did use them, I bought cleaning supplies and dog food.
A Welcomed Change to Employee Recognition During the Holidays
Let's fast forward 10 years. Companies have drastically changed the way they view holiday programs. Employers are moving away from turkeys and moving towards the actual experience of holiday employee recognition programs. At the forefront is a holistic recognition experience and giving employees choices.
We have moved away from the one-size-fits-all approach to more individualized programs. Let's be honest, how many mugs, laptop bags, and turkeys do we need or want? New employee recognition strategies (yes, holiday programs are recognition programs) provide employees the opportunity to choose the award item that most uniquely fits their needs and lifestyle. This is where employees and employers find value in their employee recognition programs.
At C. A. Short, we are your partner for increased employee engagement resulting in increased performance outcomes to grow your bottom line. Our process and research-based platform help you engage your team in order to increase your bottom line, motivate your staff to the benefit of the entire organization, and reward your people for the positive changes they make. To request a Complimentary Consultation, please click here.