The Human Connection: RPI, Chance Encounters, and the Power of Relationships

R Scott Russell, CRP, CEP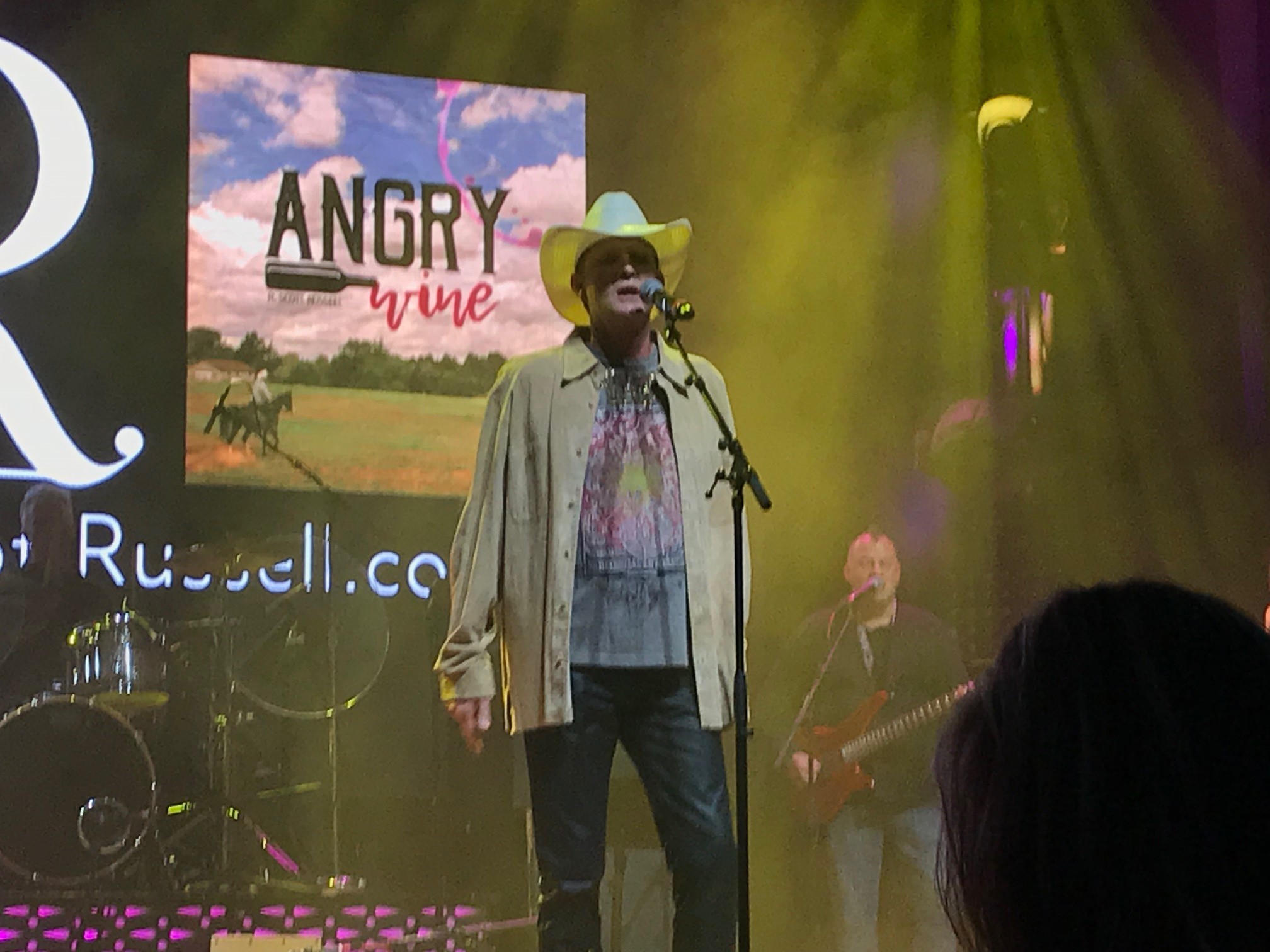 We are all connected.
At times, this is easy to forget. There's always another email to send, phone call to return, or report to deliver. With so many tasks and responsibilities, it's hard to remember there are actual humans involved in the process. That's a crucial mistake.
So much of our success depends on others. There is power in our relationships, the kind of strength that only comes when we combine forces. Together, we prove that we are greater than the sum of our parts.
1+1=3
For this equation to work, however, we must invest in our people. Whether we are dealing with clients, employees, customers, or shareholders, it's imperative we all come together. When we do, we can accomplish amazing – and often unexpected – things.
My love for music
Music has always had a profound impact on my life. My great-grandfather was the musical leader in the family. He toured the southeast in the 1950s and '60s as a gospel singer with The Gospel 5 – a favorite southern gospel group with multiple albums under their belts.
When I was old enough to get my first job, I didn't work in retail, restaurants, or fast food like my friends. I marched into my local radio station and asked for a job. To nearly everyone's surprise, they accepted.
On my first day, I saw a photo of my great-grandfather's gospel group on the wall. According to the general manager, The Gospel 5 played in the very studio I would be working in nearly four decades earlier.
It was a sign.
One day, I told myself, I would record an album. When I shared this idea with my family and friends, no one was more excited than my grandmother. As a child who moved around to many states during his childhood, there was one constant – the love and support of my grandma.
She fostered my love of music, inspired many songs over the years, and provided the support necessary to record my first album. There is, however, another person who made the recording possible.
Chance encounters at Recognition Professionals International
I've been a member of Recognition Professionals International (RPI) for more than a decade now, and I've served on the Executive Board since 2012. I am incredibly proud of what we've accomplished, and I encourage anyone who's thinking about joining to do so.
If you do, one thing you'll discover is that it's not just about the training, education, and support members receive. It's also about the human connection – an amazing network of like-minded professionals who are also looking to make a difference in their companies, industries, and the world.
It was through RPI that I met C.A. Short Company CEO Jeff Ross. Though we didn't realize it at the time, this chance encounter would have a profound impact on our future.
The unlikely making of Angry Wine
Jeff and I quickly discovered we have mutual interests. The most glaring example of which is our belief in the power of people. Jeff's so passionate about this topic that he named C.A. Short Company's employee engagement and recognition platform "People Are Everything." Around the same time, I was managing the employee engagement and recognition efforts for the nation's largest cellular provider.
As is often the case, we later discovered this wasn't our only connection.
Jeff also had a passion for music. And while I always dreamed of recording my own album, Jeff enjoyed the idea of directing one. In another life, he actually produced records. After sharing a sample of my music, he decided to produce one more.
It took a lot of hard work, dedication, and what felt like an eternity in the studio, but we released Angry Wine earlier this year. The album has been receiving great reviews, and I was even able to share a few songs from it during this year's RPI conference.
That was a special night, with many great highlights. I opened for Ty Herndon, my C.A. Short Company and RPI families got to hear a project I was very passionate about, and – the very best part – I was able to dedicate a song to my grandma from the album she helped inspire me to create.
It all comes full circle
We are all connected – even if we don't realize it.
This story is just one example of what happens when we develop relationships with those around us. It's also how businesses across the nation can create a significant impact at their organization.
That's something I'm lucky enough to witness every day at C.A. Short Company. As Director of Engagement Strategies, I help businesses achieve the workplace outcomes they value most. Despite the fact that every plan we offer is 100% customized to the business we're working with, there is one commonality — valuing the power of our relationships.
If we do that, there's no problem we can't solve together. If you'd like to learn more about how we can help you make this a reality, request a complimentary 30-minute consultation by emailing me at srussell at cashort dot com (written out to make sure only humans use my email address). During this session, you can throw your biggest challenge at me, and you'll walk away with a set of actions and list of resources to point you in the right direction.
Finally, if I could offer just one piece of advice, it would be: treat every interaction as a unique opportunity, because that is what it is. We might not know what the future holds, but we do know we're stronger as a team.
Who might you connect with today and how can you make it unique?