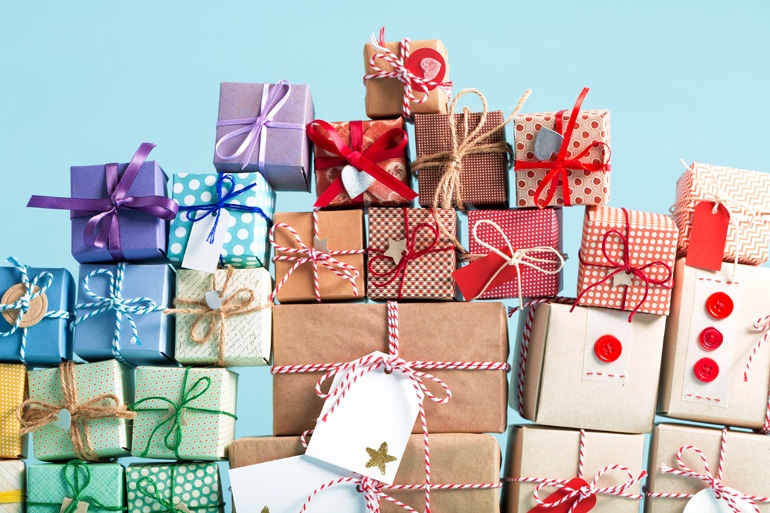 It's hard to believe – 2018 is quickly coming to an end. Fall is already in the air, and the holidays will be here before you know it. That means your organization will soon have a tremendous opportunity to recognize and reward your employees for their hard work.
By now, your business should already have a holiday gifting plan in place. If not, you'll need to act fast to seize this once-a-year opportunity. The good news is there's help available if you need it.
Before we get into some solutions that might be right for your company, let's take a closer look at why holiday gifting programs are so important.
Why do holiday gifting programs matter?
We're big believers in year-round recognition, but the year-end holidays provide businesses with an excellent opportunity to show their employees exactly how valued they are. When combined with an effective total recognition program, holiday gifting can play a vital role in employee engagement — and that can make a tremendous impact on your company's bottom line!
Gallup's State of the American Workplace 2017 report found that companies with highly engaged employees — when compared to companies with low engagement — typically experience:
41% less absenteeism

24% - 59% less turnover

70% fewer safety incidents

17% higher productivity

20% more sales

21% higher profitability
And that's just a few of the many benefits that accompany an engaged and recognized workforce.
3 winning holiday gifting solutions
To yield the results you most desire requires a concrete action plan. (You can discover examples of what NOT to do by checking out our blog on the topic.) To make the most significant impact, C.A. Short Company offers three distinct options.
Option 1: The Gift Book Solution
This option is the most traditional of our holiday gifting solutions, and it begins by establishing a gift per-person amount. This can start as low as $25, so our gifting solutions can easily fit within most companies' budgets.
Once amounts are established, we send a gift catalog to each employee along with a matching (and customized) greeting card. The cards, which can come from any person at your organization you designate, will explain how your employees can redeem their gifts.
The employee can choose from a wide array of premium gift options from the holiday catalog and order it using the enclosed order form. We then ship the chosen gift, which is guaranteed to fall in the price range you've chosen, directly to your employee.
Option 2: The Digital Gift Book Solution
Our second option works similarly to the first, though there are a few key differences. Your employee doesn't have to order their gift the old-fashioned way – by flipping through a catalog and then requesting their selection via mail.
Instead, you'll receive holiday cards for all your employees. The greeting cards contain a URL and redemption code they can use to redeem a gift directly from our online store. As is the case with the traditional gift book solution, the employee will only be shown gifts within the price range you've established, and the selected item will be mailed directly to them.
Option 3: The Holiday Campaign Solution
Our most customizable and flexible solution, the Holiday Campaign Solution, works in conjunction with our People Are Everything® employee engagement platform. Employees are awarded a set number of points, which they can either redeem for an award immediately, or they can bankroll the points for a future redemption.
The Holiday Campaign gifting process gives you much greater personalization. Here's how it's different from the first two options:
You choose a gift per-person amount

Choose from a variety of redemption options (ex: employees can choose from a predetermined selection of gifts or browse the entire contents of our online store)

After setting your company up on our People Are Everything platform, we work with you to send an email announcement to your employees

Participants will log in and see a company message from you, indicating your gift to them

They can either choose their gift right there by redeeming their points or bankroll their points towards a future redemption (if you so choose)

As always, we ship the gift directly to your employee and it's guaranteed to fall within the price limit you specified
Using our People Are Everything platform is particularly effective because it lets your employees take a more active role in the gifting process. Program administrators can easily set up the Holiday campaign with choices by offering employees either points or company-branded merchandise, or the option to donate points to a company-backed charitable cause.
Choosing the perfect holiday gifting program
At C.A. Short Company, we have more than 80-plus years of experience in the employee recognition industry, and we'd love to help your company create the perfect holiday gifting program.
To get started, you can fill out the form on our official Employee Holiday Gift Solutions page. Or if you prefer, you can give us a call at 800.535.5690, and one of our representatives will be happy to get the ball rolling.