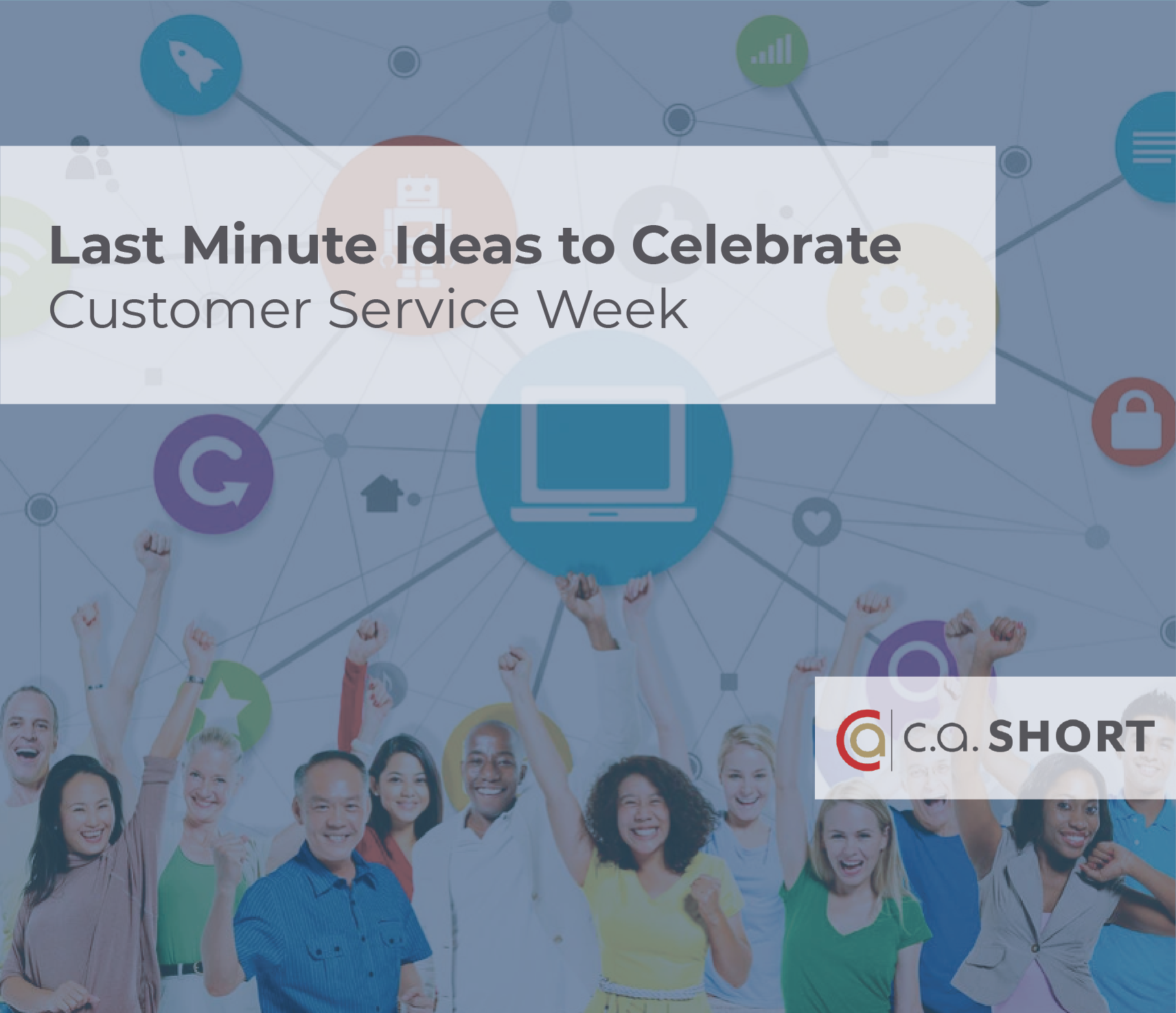 The following blog contains many ideas you can use to customize your recognition strategy for your staff. We've also prepared posters and eCards to make recognition easy! You can download these resources -- for FREE -- at the end of this post.
While most of our clients feel that recognizing their customer service staff is extremely important, four out of ten report a lack of time and being too busy as roadblocks to designing and implementing a high impact, knock-your-socks-off program for their people.
Customer Service Week (October 5-9, 2020) is fast approaching, and we want to help you have the best week possible while celebrating your customer service organization. CS Week is a fantastic time to show appreciation for all the hard work that your team does throughout the year to help make your company a success. Best of all, it's not too late! You still have time to find that perfect solution.
In fact, our one-stop, quick setup, People Are Everything program can help you meet your immediate goals for Customer Service Week. Let us help you with your last minute push!
Read More >>