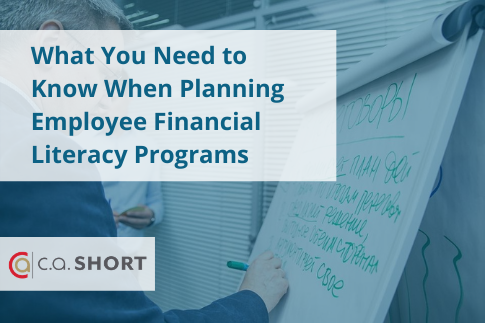 It's important to take care of your employees. After all, your organization won't be able to reach the heights of success if not for employees who are healthy in all aspects of their lives. Besides having a comprehensive employee benefits package which includes proper healthcare and paid vacation days, another way to take care of your employee is by helping them achieve personal economic security through financial literacy programs.

This is all the more important as the New York Post reports that Americans are notoriously bad with money. Indeed, the report cites a Bankrate survey that details how 60 percent of Americans don't even have $500 to spare in care of emergencies. By empowering your employees through a financial literacy program, they can better manage their debt and save up for retirement, as well as increase their productivity. You'll also be able to help yourself grow your business as you take better care of your employees, as these programs can motivate your staff and boost employee morale.

Now that we've established the importance of financial literacy programs for your employees, let's now take a look at what you need to do when planning these programs.
Read More >>