Focus and Objective of Employee Recognition
Often, people can inadvertently focus on the wrong things in regard to employee recognition. The goal should not be to find something that has always been done, plug it in, and walk away. Every organization and organizational culture is unique, thus requiring specific employee recognition needs. Your recognition program should not only fit, but thrive in your organization's culture.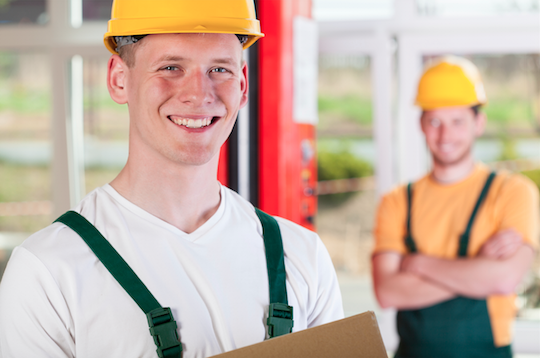 When looking of how to develop an employee recognition program and engage your workforce, it is imperative to incorporate the three elements of employee recognition: Formal, Informal, and Day-to-Day. It's easy to say that something won't work for an organization simply because it has never been done before. On the contrary, reaching past "how things have always been done" can have the potential to engage and grow your employees to new heights.
The objective of any program is to recognize and reinforce behaviors and results that are aligned to culture and business goals. The purpose is to commend employees who are instrumental in creating business outcomes every day that positively impact the company. Every day is the key word here. Reinforcing behavior has to happen every day, not just once a quarter or once a year. As organizations, we need to let our employees know what they do each and every day affects the company, the culture, and the bottom-line.
Concerns of Manufacturers
While it's still a pretty broad topic, but stay with me as I drill down a bit to discuss how the manufacturing industry can easily incorporate daily employee recognition tactics and engage employees often and easily.
So, what are manufacturing companies most concerned about? According to a Plant Engineering article from July 2014, some of the top concerns of manufacturers today relate to safety initiatives. Things like training, personal protective equipment (PPE), hazards, and lost time accidents (LTA) should always be of foremost priority for any manufacturer. By reinforcing behaviors that place high value on the appropriate areas exhibits precisely what is important to the organization. These include, but are not limited to:
Participating in training
Wearing PPE
Informing and preventing hazards
Reporting Accidents
Daily, Tangible Employee Recognition
Despite the older traditional method, reinforcing behaviors has to happen often and promptly. While celebrating quarterly and yearly LTA achievements has always been part of the routine, acknowledging the actions that get you to that milestone is what allows you to retain that momentum.
Using daily tangible recognition to reinforce positive behavior is key to creating a culture of recognition within the entire organization. The more traditional, annual method of recognition can pigeon-hole employees as they are only commended for very particular actions. Sometimes people surprise us, and we need to adjust our thought process to be more flexible.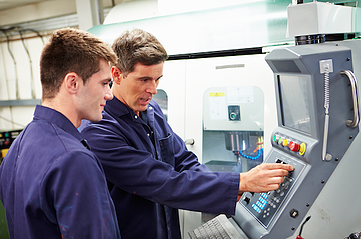 Did you see a veteran employee help a newbie with his PPE? Use an Instant Award Card award card to thank him.
Have you spotted a lineman who helped to clean up a mess that someone else made? Give him a quick high-five and an Instant Award Card for improving the work environment.
I'm certainly not saying that every time an employee does something nice for another that you need to start throwing around Instant Award Card like their going out of style. However, it only takes a few times for other employees to see the company's appreciation for them to start implementing those behaviors into their routine. It is not because they only desire compensation, but rather because they see the value of the goal.
These types of recognition programs are an uncomplicated way to supplement a more formal points based accrual recognition program. The choice and flexibility are designed to fit the needs and culture of your organization. Isn't that what recognition is all about?
At C.A. Short Company, we are your partner for increased employee engagement resulting in increased performance outcomes to grow your bottom line. Our process and research-based platform helps you engage your team in order to increase your bottom line, motivate your staff to the benefit of the entire organization, and reward your people for the positive changes they make. To request a Complimentary Consultation, please click here.