C.A Short Company Takes on a Gastonia Grizzlies Game!

R Scott Russell, CRP, CEP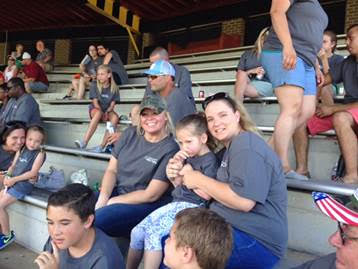 On Saturday, June 13th, 2015, C.A. Short Company invited all of their Shelby, North Carolina employees and their families to attend a Gastonia Grizzlies Baseball Game on us! Employees and their families enjoyed ballpark food, summer fun, kid zone craziness, and time away from work to hang out with their co-workers and families.
When we surveyed our employees, they asked for more opportunities to interact with each other outside of work. They spoke, we listened, and a perfect evening at the ballpark ensued! The Monday following the game, our team came back to work, asking what was next!
Of course, we had the answer… The fun had just begun!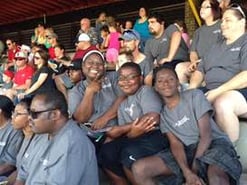 We find that when we give our employees the opportunity to socialize with each other outside the confines of their normal routine, we increase employee engagement. When they return to work, they find ways to hold onto that interaction they experience and translate the comradery into ways where they work together as a stronger and more collaborative team It is amazing what can come out of a little after-hours socialization time!