Jim Barr's Retirement After 35 Years with C.A. Short Company

R Scott Russell, CRP, CEP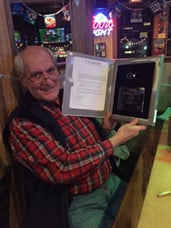 After 35 years (and 3 months) of service, Jim Barr retired from C.A. Short Company on December 30, 2014. Over the course of his tenure, Jim ran the warehouse, directed HR and lead both the CAMs and the Independent Sales Reps. It is safe to say that he has seen it all.
It was always exciting to see Jim in the building at the end of a week, knowing he had been on a business adventure for C.A. Short Company, because he always came back with great stories! We all recognize Jim for his unconditional dedication, commitment, and congeniality; he has left a permanent mark on all of us at C.A. Short Company, and he will be greatly missed. We wish Jim Barr the "Wing King" so much happiness in his retirement.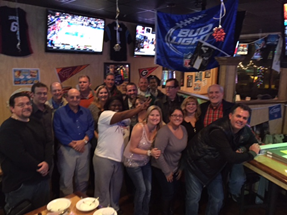 We have an extremely high regard for our retirees. Some of them started at C.A.Short Company before some of our employees were even born! They have seen the Company go through a lot of phases, changes, and ownership, and they hung in through it all. Our retirement celebrations are informal, and tailored to the personality of each individual retiring. One standard that we have implemented is that ALL retirees are given an open invite to attend our annual Service Award Program each year, and we provide them with VIP seating at the event. It is always great to have them back to visit!