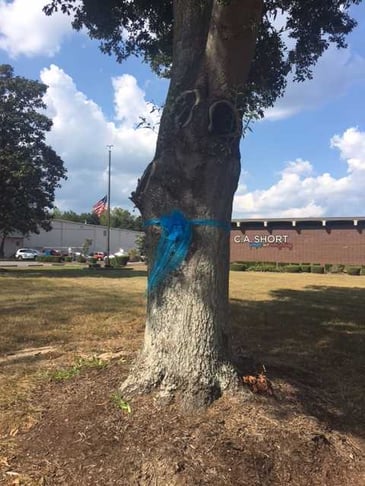 Welcome to the second installment in our new blog series, Random Acts of Engagement — a collection of articles that highlight people or companies who we see go above and beyond the call of duty.
When I started thinking about this blog series and what I would be looking for, it never occurred to me that I would find Acts of Engagement in the most peculiar of places. But, I have.
Having lived in several major cities in my adult life, including San Diego, Atlanta and Austin, I often take for granted some of the charm of the small-town living I grew up with. I was born and raised in Franklin, Kentucky, just north of Nashville -- the kind of place where everyone knows everyone else. We have a town square, a main road that runs through town, and at 8pm they STILL roll up the streets.
Johnny and June Cash were married in my hometown right on the square. My great-grandmother served them a milkshake from the Rexall Drugs, just before their nuptials. I have very fond memories of what life was like there and what it still is for many of my childhood friends who remained.
Big city life, with its hustle and bustle, crazy schedules, traffic and the like, can many times force us to forget what is important in life – and, in this case, death.
A Tragedy in Shelby
You see, in the same town that my office is in, Shelby, NC, an officer of the law was fatally wounded during an altercation. In bigger cities, this story might just be another headline like so many before. But, not in Shelby. It's been more than 100 years since an officer was killed in the line of duty here.
100 Years.
So, this moment in time froze for this small community. As I was driving back from lunch, I began to see people lined up beside the main roadway and a few of the side roads. I wasn't completely sure what was going on, but I soon realized what I was witnessing.
An Engaged Community
When I returned to my office, there was an email explaining that in honor of the fallen officer, we at C.A. Short Company would be joining the rest of the community by standing near the main road to show our respects as the funeral procession drove by. WOW, I thought to myself. I had just driven by an entire town of people who were gathered to pay their last respects to this amazing man who had given his life to protect and serve others. I was taken back for a minute.
Then, it hit me!
What I was witnessing, and about to participate in, was a mass Act of Engagement -- one in which an entire community participated. No one had to stand outside for an hour in near 90-degree heat. No one had to give up their lunch time to join their colleagues paying their respects. No one had to do anything.
But here they were, hundreds of them, including nearly 70 of our own employees who went outside and stood by the big tree in our front lawn, where a blue ribbon had been placed in honor of the officer, whose name was Tim Brackeen.
We shared a moment of silence as the multitude of police vehicles drove by.
Just One Employee
Never would I have envisioned that an amazing Act of Engagement would come from such a horrible tragedy. But, it did. I was so impressed and humbled by the small effort on the part of my company to be engaged with the community for the greater good and stand firm with local law enforcement.
Way to go, C.A. Short Company. Way to go.
It was one of our hard working employees who made the suggestion earlier in the day that we get engaged and join the community in paying their respects. Hats off to you, one employee, for making us stop and remember what's really important in life…and in death.
We spend most of our business life talking about engagement as a target, as an objective. But, it's in the real world when we see engagement in all its glory, one human to another.
What Will We Cover Next?
Remember I am always on the lookout for amazing Acts of Engagement. Have you had one recently? Send it to me. Maybe I'll even share it here with our readers.
Til next time, friends!

C.A. Short Company partners with companies to manage, drive and facilitate increased employee engagement to increase financial performance, productivity, quality, and core performance outcomes. Our process and research-based platform enables executives and managers to engage their teams to increase the bottom line, motivate staff, and incentivize positive behavior. To request a Complimentary Consultation, please click here.