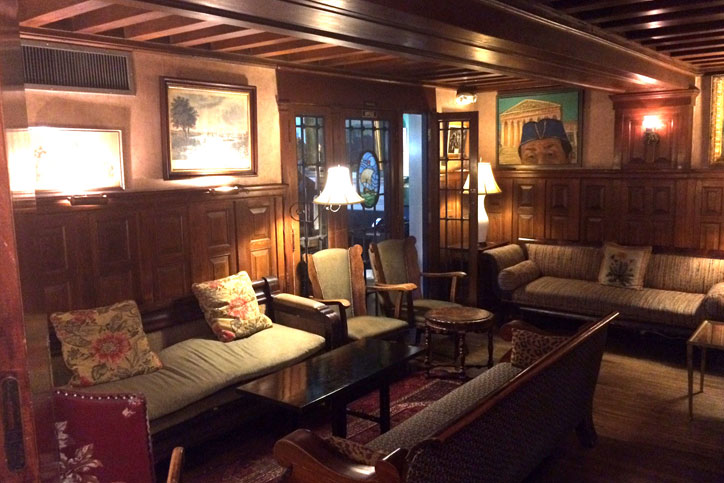 Well, my friends, it's been awhile since I sat down to draft another blog regarding Random Acts of Engagement, but the time has come to share another wonderful experience with you. If you have been reading this series, then you know that I have a passion for recognition and engagement. There is nothing that gets me going more than to see individuals and companies live and breathe the philosophies that I support. By just engaging with your employees, your partners, your customers, you can see such a positive change in your environment and create lasting moments for those involved.
I travel a good bit for work (and personal) each month, so I get to visit cities I have never been to, meet people that I would otherwise never meet, and experience things I have only dreamt about. On one of my recent work trips, I had a most unexpected experience that I want to share with you. I was traveling to Washington, DC for a conference on the state of engagement in the workplace. This was to be a normal conference: trade show, break-out sessions, etc. I would be staying in a nice corporate hotel chain which I have been very happy with. There would be nothing out of the ordinary at this conference or in my travel plan for it. However, I decided to take a couple of days off at the end of the conference to further explore DC and all it has to offer.
I am a huge history buff and lover of the National Treasure movies, so I figured I would challenge myself to see what I could discover while there. (I ended up seeing many of the major National Mall monument sites in just one day.) I also decided to change my hotel for the last couple of nights and find a smaller, more quaint property that wasn't too far from the hub of things. I looked online for some great deals and ended up choosing The Tabard Inn. It looked interesting and old, but with some charm. I had no idea what was to come.
I Uber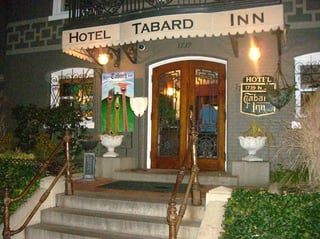 ed my way to the hotel (I was not gonna drag my luggage all across town) and was greeted by a very nice young gentleman who held the door. I started to check-in at the lobby area of this townhouse like hotel. I didn't know much history about the Tabard, but that would change. The check-in process was smooth, and they let me know that the hotel did not have any elevators and that my room was on the 3rd floor…but never fear, they would carry my luggage up for me. "Okay, this works," I said to myself.
After walking upstairs to my room, in what was obviously an old row house at one time, I settled in and unpacked. My room had everything I needed, not fancy like the big chains, but it didn't need to be, and that's not why I was there. I was getting a little hungry, so I set off downstairs to check out the bar/eatery within the establishment. The lounge area was dark and rich, with mahogany-lined walls and antique furniture, and there were men and women in business suits mingling and having cocktails while a jazz artist played some lite tunes. Just around the corner was the hotel restaurant with its open spacing and crafted bar. I could also see that the hotel was much larger than I had thought. It encompassed three buildings that at one time were separate dwellings but were now connected. I was impressed.
I sat at the bar and ordered an Old Fashioned (nods to my friend and former boss, Bill Harris) and was looking at the menu when a couple sitting a few stools down started chatting with me. They asked where I was from and if I had stayed here before - the usual conversation. I asked their names, and they replied, "Fritzi and Butch." It was easy to tell that they had a lot of knowledge about the property. Fritzi was a self-described political activist, and "Butch" (not sure that was his real name) owned a chain of uh, alternative substance stores in Washington state, out west (I'm sure you can figure that out). We chatted a bit, and they shared a little history about the place. They were very engaging with the staff, other patrons, and me. They spoke briefly with a gentleman that was sitting next to me about his new project, a thriller for the Amazon network based on the Jack Ryan character played in the movies by Harrison Ford, Ben Affleck, and Chris Pine. I didn't know it at the time, but I was sitting next to a rather famous Hollywood producer.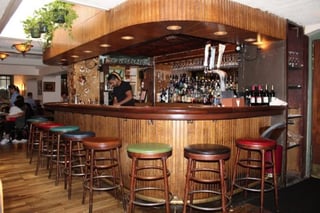 As I looked around, it dawned on me that this place was where deals came to be made. The people surrounding me in the lounge and the bar were most likely politicians, big business leaders, and obviously Hollywood types that preferred to meet at a more local, off the beaten path, location rather than out in the open of a big chain hotel. I was in my element. The entire place reminded me of "old leather and politics." I was sure that the Cold War had ended, the plot to capture Bin Laden had been made, and at least one presidential candidate had decided to run for office after having meetings at this very spot. LOL - that's the effect this Inn had on me. The bartender offered some site-seeing advice, and I think I ate three helpings of raw oysters (oh my, they were amazing) while I sat there, followed by what could be the best scallops I have ever eaten. In fact, I may have eaten several entrees that night due to the food being so delightful. I felt very fortunate to chat with my new hotel friends over the course of my stay.
I thoroughly enjoyed my time at the Tabard Inn. It turns out it is the oldest active hotel in the District of Columbia with a far richer history then I knew. The staff was more than accommodating, and they made my stay feel very special. In fact, after my trip, I returned home and posted a few pics to my Facebook page and tagged Tabard. They reached back, asking if they could post some of my pictures since I had taken some great ones. I was thrilled…but even more thrilled to find this morsel of history on the hotel when I had time to look it up…Fritzi wasn't just another friendly hotel guest. It just goes to show, you never know who you are engaging with at the moment, or who will make an impression on your life. I will be a lifelong fan of the Tabard Inn and recommend that you give them a try or stop in for a drink and dinner when you are in the DC area.
History of The Tabard Inn
The Tabard Inn is the oldest continuing running hotel in Washington DC opening its doors in 1922 by Marie Willoughby Rogers. The name Tabard Inn was drawn from Chaucer's Canterbury Tales, and the place would forever revive itself in the hospitality of an old English Manor. The Inn's early years were of social gatherings and afternoon tea, and the additions of the adjacent townhomes of 1741 and 1737 N St in the late 20s and early 30s completed what today is the entire property of the Tabard Inn. During World War II, the Inn became a boarding house for the Waves (Navy Women Accepted to Emergency Services).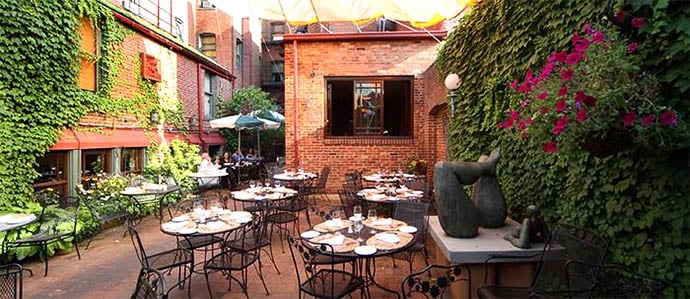 In 1975, the Hotel was put up for auction by Ms. Rogers's family. Edward Cohen, a financial editor with the Washington Post, and his wife, Fritzi, a political activist & lawyer, became the Tabard's new owners. The Cohen's had no experience except for a vision which was to preserve the buildings and business, no TVs in the rooms, and in the kitchen, everything was to be made from scratch - ingredients sourced from local farmers and most importantly no microwaves to heat the food. At the time, their vision was new and unheard of, contrasting with what the hotel and restaurant industries paradigm for profitability was. Those looking for a unique experience, something beyond the standard fare that the chain hotels may have offered, began to discover the Tabard. And while the world outside became more burgeoning, more modern, more chaotic, patrons began to find their way more and more to the country inn in the urban city. The kitchen would gather its own notoriety, and for many chefs and cooks it was a stepping stone to starting their own successful restaurants. In the last 40 years, since the Cohens have owned it, many have walked through its doors, many stories written ¬- a quilt of experiences from new love, romance, merriment, old friends. It's a companion of sorts, tantalizing the senses from artists to eclectic furniture. Not everyone is going to like it, but those who do will enjoy it. Behind all the art, furniture, and food, there is a labor of love that emanates from all around.
A Quilt of Experiences - what a great way to describe this unique and engaging property. It is companies and places like this that make us want to return to them. It wasn't the hotel itself that had me so thrilled, it was the people – they were engaging, interesting – and that's how you should approach engagement at your company. Make an experience for your customers and employees that keeps them coming back for more. Till next time friends…