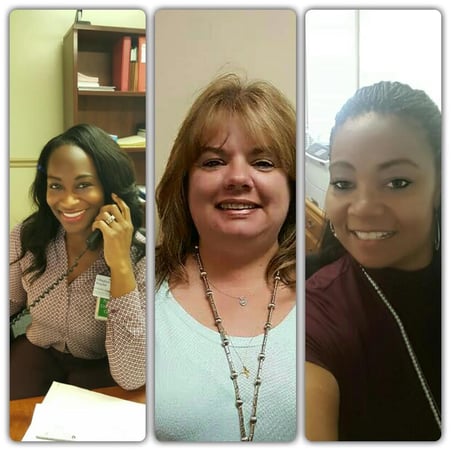 Welcome to the third installment in our new blog series, Random Acts of Engagement — a collection of articles that highlight people or companies who we see go above and beyond the call of duty.
September in Savannah. Before Hurricane Matthew. Before the flooding and mess that terrible storm left in its path.
It's a warm and sunny Thursday and Friday at a regional hospital, Effingham Health System, where my peers and I have joined the local HR team to assist with training and engagement for the launch of their new recognition program.
I hadn't visited this client before, but I am a big fan of the Savannah area and the rich culture there. The haunted history, coupled with some of the best food I've ever eaten, make this an awesome place for me to visit. But this story isn't about me -- it's about the people I came in contact with and how they bring engagement to life.
The Start of Something Beautiful
Our assignment was to come and help with training their employee base on how to log into our rewards platform site, People Are Everything (PAE), and then walk them through the site. The HR team at the hospital planned two full days of back-to-back sessions, about 8-10 hours per day. They prepared sessions that had good energy levels with snacks and drinks and prizes for those attending, in an effort to drive excitement and engagement.
Balloons lined the halls and printed signage was everywhere to draw attention to the space we were in. We partnered up with the great team at Effingham Health -- Kevin Sherman, Director of Human Resources; Chalain Logan, HR Generalist; Jackie Hollis, Benefits Specialist; Carmen Powell, HR Assistant; Vicky Little, Director of Support Services; and Darlene Mock, Payroll/PBJ Data Coordinator -- to provide a fantastic launch for their employee base.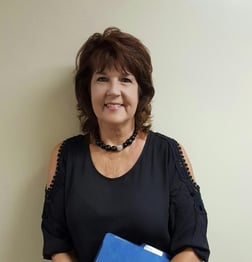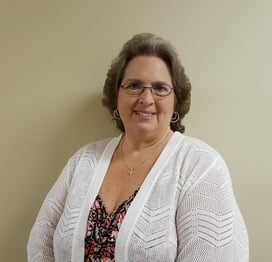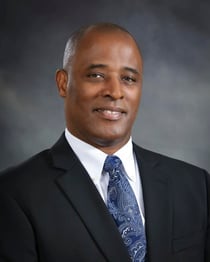 A Heart-warming Lunch
After having helped facilitate several sessions, I walked down to the hospital cafeteria to grab a bite for lunch. I stood in line and chose my selections and prepared to pay for my lunch, when the lady right in front of me pushed my hand aside and handed her badge to the café worker. Before I could say anything, the employee stated, "We appreciate you being here and what you taught us this morning, and I am happy to buy you lunch today. Thank you."
This employee sat in on one of the sessions earlier in the day, and this small act of appreciation was very touching. It was like being the recipient of a "pass it on" event at a fast food eatery. My heart was warmed.
As the first day drew to a close, I found myself getting more relaxed with the HR team. I made a focused attempt to get to know them better, to understand who our customer was and why this program was important to them. I was incredibly impressed with the focus and attention that the HR team had for their employees and how they were showing them the importance of recognition and engagement.
Thank You For Being A Friend
There was music playing as employees entered the small room where the training was being done, and every now and then, one of the HR team and I found ourselves dancing and singing in the background. FACT: I sing everything all the time and have been songwriting and singing most of my life. It's how I keep my sanity. I may drive others crazy, but it works for me.
These moments were entertaining for the employees and brought smiles to both the hospital employees and my peers. At one point, Chalain and I found ourselves performing an acapella version of "Thank You for Being a Friend" – the Golden Girls theme. Yes, I'm dating myself here.
We rocked it! Well, maybe not rocked it. It is a fairly calm song after all. But, we were in harmony and spot on. What a great, engaging moment. Here we were, people who had just met each other, laughing and engaging and sharing the joy of music -- and this song had a great message for the day. I loved it and this amazing team.
Grateful Leadership
This team went above and beyond to launch their program. They had well-planned and organized events and allowed themselves permission to act "outside of the box." They made these moments fun for their employees, all while showing their team how appreciated they are.
Great job!! This is just the type of employee engagement that I cherish -- companies putting forth the effort to show their utmost appreciation for their staff in fun and creative ways. Hats off to you, Effingham Health System, and hats off to you your amazing employees as well.
I hope that within these stories you find your own way to engage with your employees, friends and family. Let's learn together and make a more engaging world, for us all. Till next time, friends!
C.A. Short Company partners with companies to manage, drive and facilitate increased employee engagement to increase financial performance, productivity, quality, and core performance outcomes. Our process and research-based platform enables executives and managers to engage their teams to increase the bottom line, motivate staff, and incentivize positive behavior. To request a Complimentary Consultation, please click here.