Are You Looking to Engage and Retain Top Millennial Talent?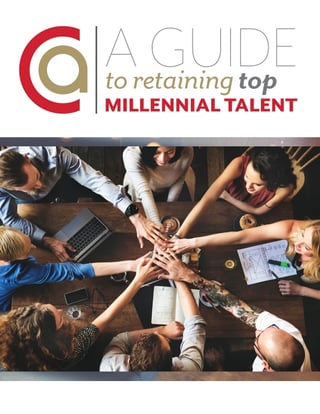 Nearly a quarter of all millennials have left their job within the past year, and 60% have changed jobs between one and four times in the last five. They are, by far, the most likely generation to walk away from their company for better opportunities.
In a little over two years, however, they will make up the majority of the U.S. workforce. This could spell big problems for many companies who are still struggling to retain this top talent. Simply put, what has worked in the past for companies will no longer work when it comes to the "job hopping" generation. To retain and attract top millennial talent, your company needs to play by a new set of rules.
This is why C.A. Short Company is proud to announce our free eBook, "A Guide to Retaining Top Millennial Talent." It's loaded with great information and actionable steps your company can take to retain the best talent available.
In this free eBook, your company will learn:
To get started, fill out the form on this page.