Complimentary Guide: 5 Tips to Increase Driver Engagement
Increase Engagement & Your Bottom Line.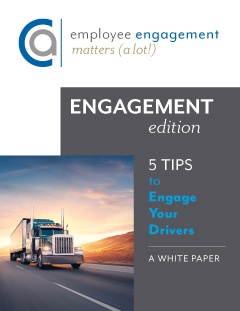 There are many factors in the transportation industry that drives profits, but 2 of the most significant challenges are driver shortages and safety regulations. These challenges can be confronted head on by developing your most valuable assets... Your drivers.
By using the 5 tips in this guide, it is possible to create an engaged workforce that:
Increases company driver retention

Reduces fuel consumption

Reduces deaths and improves safety

creates a healthy lifestyle for themselves
This guide provides a framework to developing a culture of recognition and safety throughout your organization. To receive your complimentary guide, simply fill out the form on this page.