A Guide to Navigating Driver Shortages & Regulatory Compliance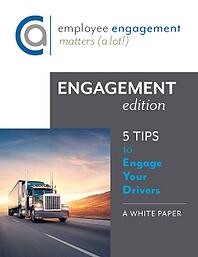 According to the First Research Industry Profile on Trucking, the top three major inputs and expenses for the transportation industry are drivers, fuel, and repairs. C.A. Short Company believes you can control those expenses by using a proactive approach to safety and driver engagement. By crafting positive behavior change through positive reinforcement, it is possible to create an engaged workforce that works in unison with your business goals.
This guide provides a framework to developing a culture of recognition and safety throughout your organization, by focusing on:
Driver Retention
Driver Safety & Training
Regulatory Compliance
Ready to Learn More?
To receive your complimentary guide, simply fill out the form on this page.