People Are Everything™ Employee Engagement Platform
Encourage employee engagement and recognize your employees in multiple ways.
C.A. Short Company's People Are Everything employee engagement platform is an innovative tool that allows you to encourage employee engagement and recognize your employees in multiple ways:
Build a culture of engagement
Provide social interaction
Encourage bi-directional communication
Measure program & initiative success
Promote positive behavior change
Stimulate peer-to-peer recognition
Allow employees to redeem points for name brand rewards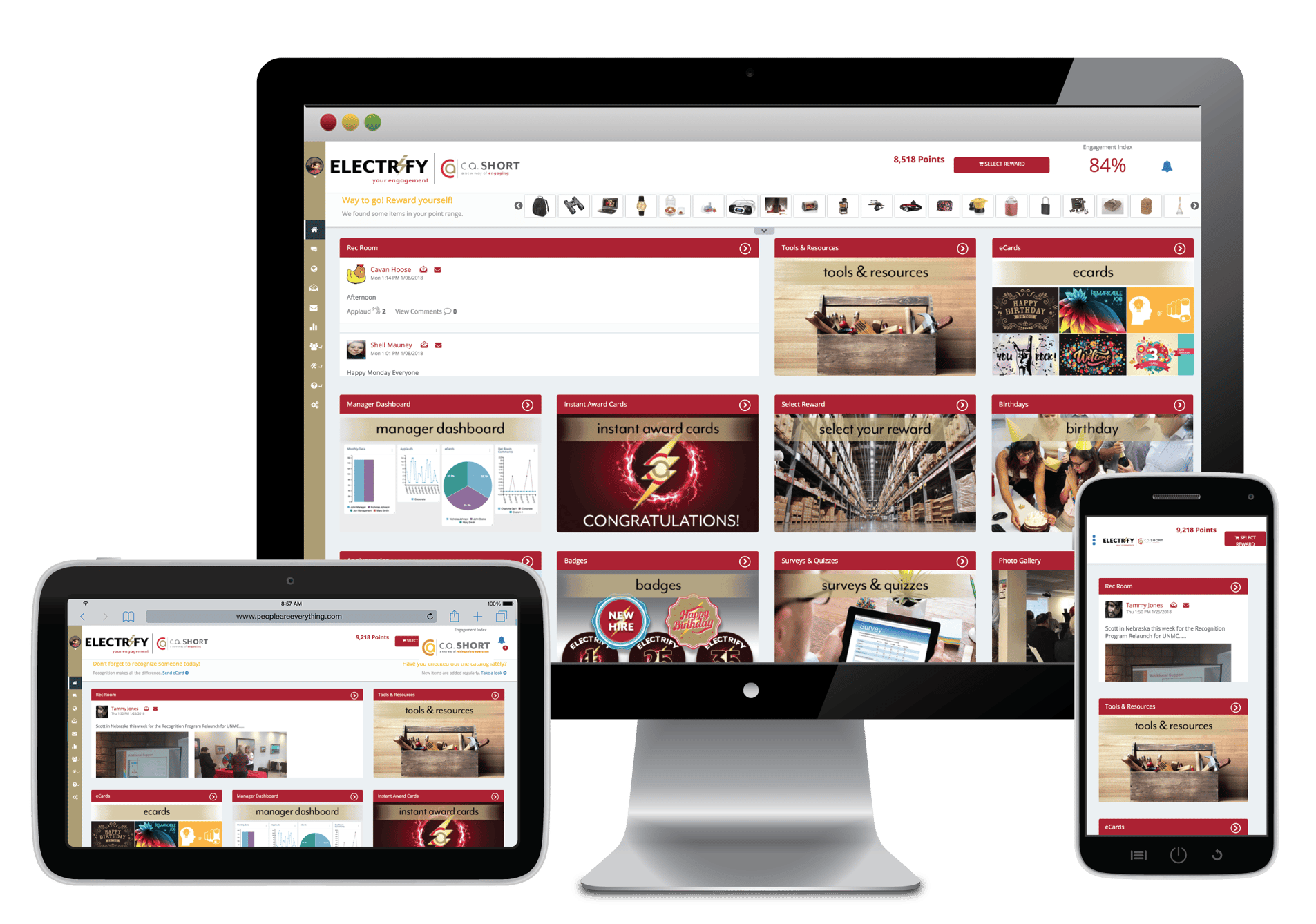 The Key Benefits of C.A. Short's Employee Engagement Platform
Build an Engaged Culture
People Are Everything is your inclusive internal communications platform to enable your employees to recognize one another and express appreciation in a collaborative and social way.
Encourage Lifestyle Changes Virtually Anywhere
Interaction through People Are Everything promotes positive participation in a team atmosphere across multiple locations, both near and far. This "social interaction with a purpose" is especially beneficial for distributed workforces and fosters relationships through eCards and recognition of milestone events.
Measure Success & Program Impact
Reporting is available at all organizational levels using our Administrator and Manager tools. Your employees can see their engagement score and achievement badges for themselves and their peers.
To learn more about C.A. Short's employee engagement platform, please fill out the form to schedule a tour of our platform.