Complimentary Ebook:
Employee Engagement in Transportation: Reduced Turnover, Safer Drivers, and Greater Profits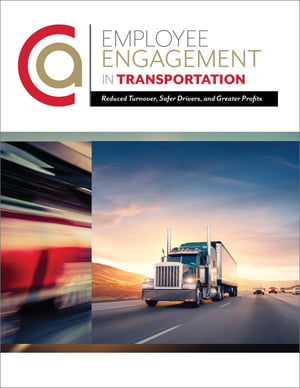 Without the millions of transportation workers across the nation, our lives would be incredibly different. Many of us wouldn't have coffee in our pots, gas in our car, or even the shoes on our feet. The transportation industry makes it all possible.
Let's return the favor!
In our eBook, "Employee Engagement in Transportation: Reduced Turnover, Safer Drivers, and Greater Profits," we take an in-depth look at the industry's greatest challenges and offer solutions to combat the:
90%+ turnover rates in the trucking sector
$14 billion loss to idling and inefficiency
50,000 (and growing) driver shortage
By reading our eBook, you'll learn:
How to reduce driver turnover by as much as 25%
How to reduce driver distraction by as much as 70%
Ten steps your organization can take to engage every worker
Download Our Transportation eBook