We're racing into Q4 and the end of the year will be here before we know it. Have you started planning your Employee Holiday Gifting or your End-of-Year Employee Recognition Strategy? Regardless of your reason for giving, we have a solution that will leave your employees appreciating you as much as you appreciate them!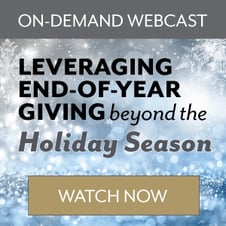 Listen-in as Rachel Cogar, Director of Marketing at C.A. Short Company, Laura Hudson, The Bald Marketer & Marketing Manager at C.A. Short Company, are joined by special guest Nick Salvatoriello, Principal Inbound Professor & Head of Channel Partner Inbound Success Training of HubSpot present live from #Inbound15 in Boston, Massachusetts, and provide plentiful opportunities and ideas of how to leverage end-of-year giving beyond the holiday season.


In this webcast, you will learn
how a Corporate Culture of Giving starts from the top and finds its way into the lives of your employees
why employee gifting should be a significant part of your employee recognition strategy
how offering choice and the ability to participate can empower your employees and instill a deeper sense of connection within the company mission
how to leverage our Holiday Gifting solution beyond the holidays
Ready to Engage?
Fill out the form to request and receive access to our WebCast.