Learn How You Can Create Safe Companies that Thrive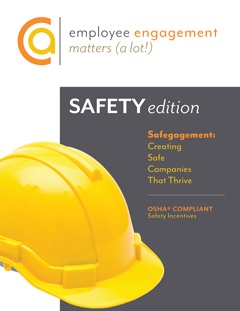 Would you like to reduce work-related safety incidents and raise employee engagement across the board, all while increasing your company's bottom line? Then download this complimentary white paper, Safegagement: Creating Safe Companies That Thrive, and you will be on your way to establishing a Culture of Safety within your organization.
This white paper will provide your organization:
A detailed description of Safegagement and what it means for your bottom line

The "Five Components of Safegagement"

An engaging and proven strategy that encourages all employees to participate with the promotion of Workplace Safety


Ready to Get Started?
Request your Safegagement: Creating Safe Companies That Thrive Whitepaper now by filling out the form on this page.