Complimentary eBook: The Missing Link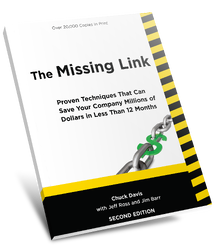 Proven Techniques That Can Save Your Company Millions!
The Missing Link eBook, written by Chuck Davis, founder of C.A. Short Company, with Jeff Ross, President of C.A. Short Company, and Jim Barr, details how you can change your company's safety culture and sustain, over the long-term, reductions in workplace injuries by incorporating the 10 Essential Elements of Safety Awareness. This eBook is a must read for all organizations that are looking to revamp, enhance, and evolve their organizational safety program.
The Missing Link eBook demonstrates:
The 10 Essential Elements to Safety Awareness

How to Invest in Safety Programs

Measuring and Recognizing Employees for Safety Engagement

The Benefits to Developing A Safety Incentive Program

The Safety Awareness Assessment Tool
Ready to Get Started?
Fill out the form to request and receive access to our eBook.
Request The Missing Link eBook!