Does Your Employee Service Award Program Deliver Results?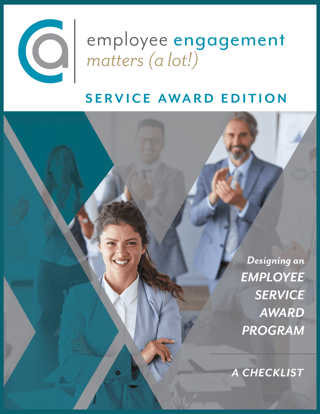 A strategic Employee Service Award Incentive Program should be designed around an organization's culture and budget, not forced into a one-size-fits-all mold. An Employee Service Award Program should be about creating the "WOW Factor" for employees while aiming to increase employee engagement.
When done correctly, you can maximize impact, control your budget, and improve overall employee satisfaction with a service award system! Our complimentary checklist, Designing an Employee Service Award Program, will show you how. All you have to do is fill out the form on this page.
In this FREE Checklist, you will also learn: