Complimentary Checklist:
Creating a Total Recognition Program
What Would a Total Recognition Program Look Like in Your Organization?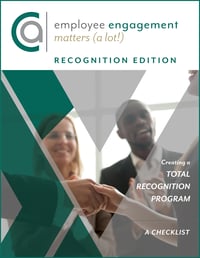 C.A. Short's Total Recognition Company Checklist is designed to help build a holistic employee recognition program that aligns with your organization's vision, values, and culture.

By incorporating a strategic framework into your recognition planning process that includes assessment, strategy, implementation, and review, your organization is guaranteed a successful employee recognition program that provides increased employee engagement and return on investment.
Our Complimentary Recognition Program Checklist Will Help Your Company:
Identify how and why you want to recognize your employees

Clearly state your organization's objectives & goals

Understand how continuous feedback on improvement & measurement can engage your employees more completely
Ready to Get Started Recognizing Your Employees?
Simply fill out the form on this page to download your complimentary employee recognition checklist.
Request Your Complimentary Checklist