eBook: The Ultimate Guide to Employee Recognition
What It Is, Why Awards Matter, and Appreciation Ideas You Can Use.
Learn the positive affects employee recognition

has on the workplace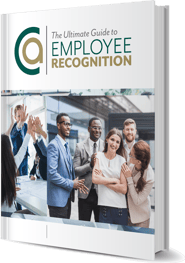 Employee recognition is a commonly discussed idea, but many times the benefits are misunderstood by employees and management. In this eBook, we will cover the importance of Employee Recognition and how it can have a lasting impact on your business.
Our eBook will cover:
What employee recognition is and why it matters

The top benefits of increasing employee engagement

The three levels of Total Recognition and their best practices

And much more!
Get your eBook now and start creating a Culture of Total Recognition! Download your eBook for free by filling out the form!