Watch Our PAE Demo
Are Your Employees Reaching Their Full Potential in the Workplace?
Our 5-minute People Are Everything™ (PAE) demo provides businesses with an overview of our engagement platform, analyzing the individual features used by some of the most highly engaged and successful global teams.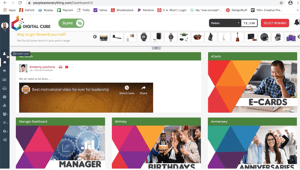 The PAE engagement platform allows you to elevate your recognition program and simplify your approach to employee engagement using the following solutions:
Sales and Channel Incentives
Wellness and Health Recognition
Safety Incentives
Instant Awards
And More!
To view our full PAE demo recording, please fill out the form.
The short video shows how PAE will allow you to better align your teams with your company mission and vision, as well as improve individual engagement scores, and foster peer recognition. Discover how People Are Everything™ can change your business!
Unlock Your Employees' Potential With PAE