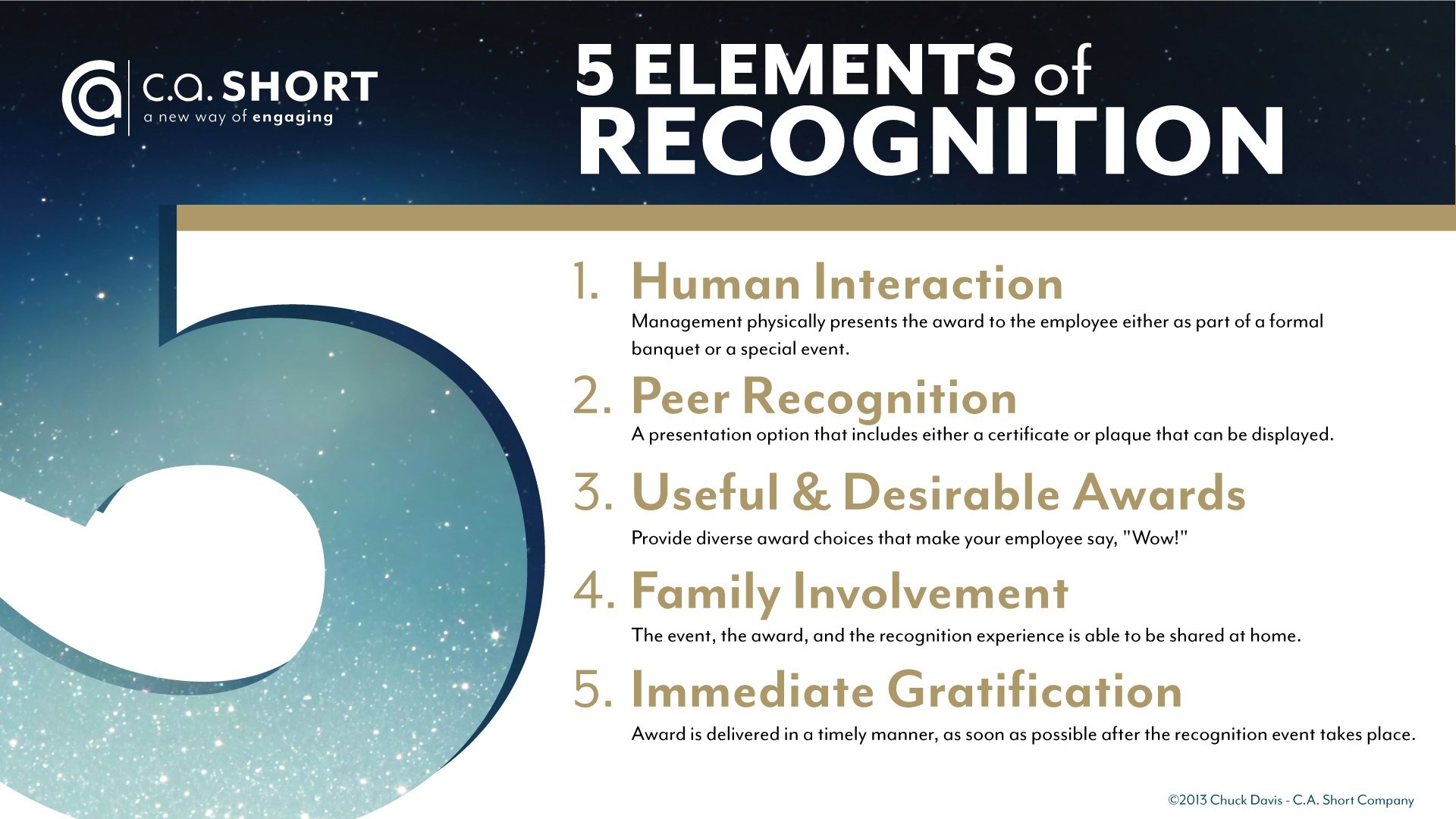 The Importance of Employee Recognition
There are few things in the corporate world that I would consider "fun." Most days are chock full of meetings, conference calls, and emails. However, recognizing your employees for achieving a service award milestone, is one of those things that should be a highlight of your day. It should be a chance for you to take a moment to show sincere appreciation for all your employees do for you and your organization. What is unfortunate is that many organizations have not created a strategic employee service award program that creates a culture of recognition within the workplace. By not providing employee recognition training, and not having a formal process in place, many times what should be a fun experience for all, is looked at as more of a burden or waste of time & money.
A quick story. I worked at an organization for about 5½ years right out of college. On the anniversary of my 5 years of service, I received an envelope on my desk with no explanation, my name misspelled, and a small coffee stain on the right corner. I honestly thought I was getting fired in the most inappropriate way I could imagine. As I cautiously opened the envelope I saw a letter from the CEO thanking me for 5 years of service and a small catalog of awards to choose from. The catalog consisted of 5 branded trinkets ranging from a stress ball to a hat. To top it off, it was going to take nearly 4 weeks for me to get the hat. I left the office that day feeling less appreciated than I did the day before. I felt defeated and unappreciated for the 5 years and countless hours of overtime I had given that company.
So, the point of the story is, just because your company has a Service Award Program, doesn't mean that it is well-structured, nor that it is having the impact on your employees that you believe that it is. In fact, it could be doing more harm than good.
Read More >>