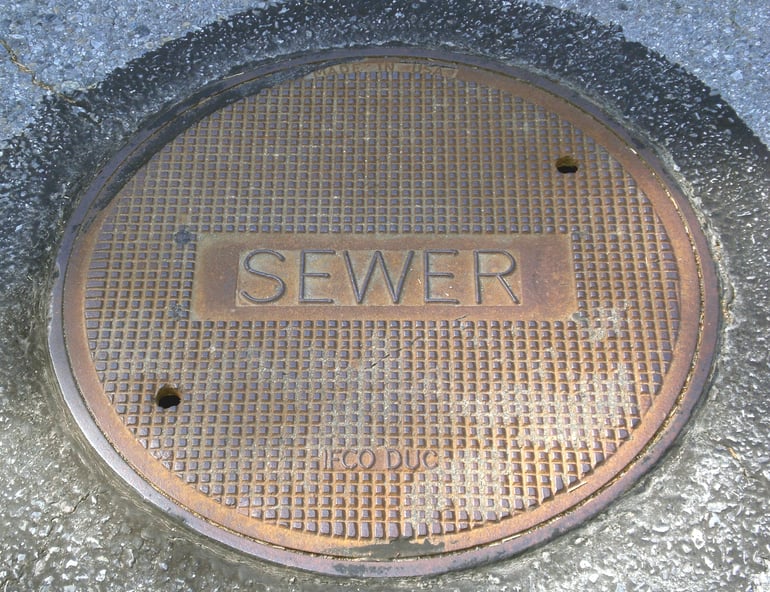 When people think of the dangers involved in the Energy & Utilities industry, they usually envision collapsing mines or exploding oil rigs. Rarely do their minds drift to the Water & Sewer sector, but the truth is Water and Sewer employees face many on-the-job dangers as well. From fires to fatalities, accidents can -- and often do -- occur.
Luckily, there is a way to minimize these risks. Today's article will take a closer look at the challenges facing workers in the Water & Sewer sector, as well as steps companies can take to limit those challenges. Let's get started.
Challenges Within the Water and Sewer Sector
As we stated earlier, the Water & Sewer industry is not without danger. One major threat comes in the form of fires. From 2010 to 2014, the National Fire Protection Association tracked the number of fires reported to local U.S. fire departments, as well as the amount of property damage, per industry. Their data is broken down into three key areas: structure fires, vehicle fires, and outside/other fires:
Fires Within the Water Industry (From 2010 to 2014)
Structure Fires: 60 fires that cost $4 million in damage
Vehicle Fires: 20 fires that cost less than $1 million in damage
Outside/Other Fires: 150 fires that cost less than $1 million in damage
Fires Within the Sanitation Industry (From 2010 to 2014)
Structure Fires: 140 fires that cost $3 million in damage
Vehicle Fires: 90 fires that cost $4 million in damage
Outside/Other Fires: 310 fires that cost less than $1 million in damages
Bigger Problems
Fires aren't the only threat Water & Sewer workers have to worry about. Since 2015, trench fatalities have been on the rise. Each month, a minimum of two workers are killed in trench collapses. This means that in the past two years, trench fatalities have doubled. Of course, trench collapses are only partially responsible for the loss of lives in the Water & Sewer industry.
Back in 2015, thirteen hardworking Americans died from water transportation alone. Another 19 perished while constructing water and sewer lines. This is a trend that must stop.
A Better Way
No employer wants their employees to sustain on-the-job injuries. We've found this to be especially true in the Water & Sewer industry, where we've seen so many dedicated companies craft their own safety programs to protect their employees. Sadly, these programs don't always work as well as the companies would have liked.
Despite the best of intentions a company may have, many safety programs fail because they are missing a critical component – employee engagement. Overall, only 1/3 of all employees are actively engaged at work, and that number is even lower for the Water & Sewer industry. So, any safety plan you put in place must also contain an employee engagement and recognition component. Just make sure you do research first!
Far too many engagement and recognition plans on the market are in violation of OSHA® standards and lead to an increase in safety incidents. That's why C.A. Short company is proud to offer safety incentive programs that are 100% OSHA® compliant. These solutions, which are completely customized to your industry, business, and employees, focus on leading indicators and not lagging indicators. This is a core component of Safegagement™, a strategy that combines both Safety and Engagement, which has proven to create safer, more prosperous companies.
Here's how.
An Engaged Team Is a Safe Team
When employees are actively engaged, they can achieve amazing results for themselves, their co-workers and their company. You need look no further than Gallup's annual "State of the American Workplace" report to get some understanding of how important employee engagement is to the success of any company, in terms of both safety and finance.
Take, for example, the following stats which comes from the 2017 version of this report. Highly-engaged organizations, on average, experience the following results when compared to similar organizations with low levels of engagement:
41% lower absenteeism
24% lower turnover
70% fewer employee safety incidents
40% fewer quality incidents (defects)
17% higher productivity
21% higher profitability
Where to Start?
Want to learn more about what Safegagement™ can do for your company? Check out our complimentary eBook, Creating Safe Environments in Dangerous Places: Employee Engagement in the Energy and Utilities Industry. In addition to being 100% free, it's packed with great info and loaded with engagement tips. You should also subscribe to our blog. We update it weekly, and you can always find the latest news regarding all things related to engagement and safety.
Don't have time to spare? No worries. If you're looking for immediate assistance, feel free to reach out. We love helping companies become safer, more prosperous places, and we can't wait to do the same for yours!
C.A. Short Company partners with companies to manage, drive and facilitate increased employee engagement to increase financial performance, productivity, quality, and core performance outcomes. Our process and research-based platform enables executives and managers to engage their teams to increase the bottom line, motivate staff, and incentivize positive behavior. To Request a Complimentary Consultation, click here.