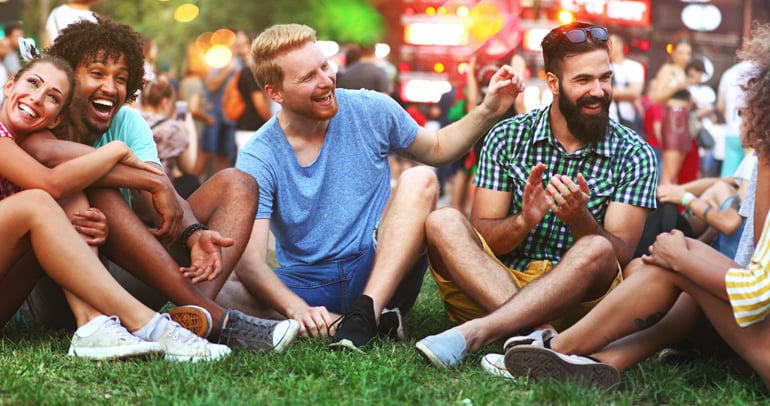 When two of the most respected names in employee engagement and recognition join forces, you can expect big things. And that's exactly what our clients will receive from our partnership with performance-improvement firm Peerless Performance. We're excited to announce our game-changing joint offering: Next Generation Incentives.
Introducing Next Generation Incentives
Becoming an industry leader in the world of employee recognition and safety has taken a lot of hard work and dedication. Maintaining this position for nearly a century has required a tremendous amount of innovation.
You've seen our innovation in action with People Are Everything, our all-in-one total recognition platform, and with Safegagement, our revolutionary OSHA®-compliant safety incentive program. Now, we're doing it again with Next Generation Incentives (NGI).
What Is NGI?
NGI is a comprehensive suite of new offerings that includes:
Incentive sourcing

Communications

Experiential rewards

Sales strategies and incentives

Program design

Robust data-analysis

Largest selection of rewards in the market

Fulfillment for incentive travel

Meetings and events

An easy-to-administer platform
as well as other key features designed to save employers time and money.
One of the ways C.A Short Company has distinguished itself in today's overcrowded marketplace is by custom tailoring every solution to meet the unique needs of our clients and their employees — a tradition we've taken to a new level with Next Generation Incentives.
We begin by assessing the needs of every clients' employees. With this data, we help organizations identify and develop the KPIs that matter most. From there, we develop the strategies and tactics needed to improve these measurements. By tracking these KPIs in our all-in-one platform, management can easily reward employees for making progress towards defined goals or exhibiting other positive behavior.
Finally, we analyze the entirety of this data and fine-tune our system and approach, ensuring our clients receive the biggest bang for their buck.
How Do We Recognize

Employees?

Every major study is in agreement: rewarding employees with the awards that matter most to them makes the greatest impact and yields the highest ROI. This approach is great in theory, yet it can be challenging to implement.
Managers aren't mind-readers and for companies with more than a handful of employees, choosing meaningful gifts for your team can be near impossible. However, with C.A. Short Company and Peerless Performance, you can deliver meaningful awards at scale.
The solution lies in values-based incentive points. When an employee reaches milestones, goes above and beyond for the company, or exhibits the values of their organization, management (and even their co-workers) can reward them with a set number of points.
Employees can choose to redeem their points immediately or save them for future purchases. When ready, they can select a reward from a growing catalog of goods, services, and experiences that includes:
Thousands of in-demand items such as computers, appliances, watches, toys, electronics, jewelry, and more from the world's most respected brands

Concert and event tickets

White-glove concierge travel opportunities

Once-in-a-lifetime vacations

Completely customized getaways

And more
What's Next?
If you'd like to participate in our Next Generation Incentives program, you can request more information here or call Meghan at 704-669-2371. We have even more exciting announcements planned for the coming weeks and months, so be sure to subscribe to our blog and newsletter.
C.A. Short Company partners with companies to manage, drive and facilitate increased employee engagement to increase financial performance, productivity, quality, and core performance outcomes. Our process and research-based platform enables executives and managers to engage their teams to increase the bottom line, motivate staff, and incentivize positive behavior. To Request a Complimentary Consultation, click here.