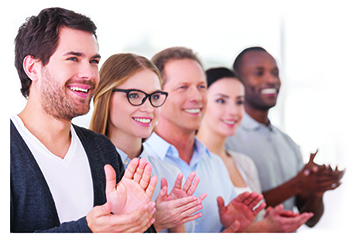 You have been given a difficult, time consuming task. It's time to review your service award provider and you know you need a change.
Oh how you dread that transition! You know that being held accountable for the success of your program is a huge responsibility. Seth Godin's Lizard Brain Principle tells us that sometimes it's easier putting up with an inferior product, than making a needed change. Well, we believe it should be easy and seamless. Don't fear, the answer is near!
What's Your #1 Objective?
Your number one objective is to have an experienced service award provider, right? By experienced, that means more than 15 years in this Industry. You need a provider who works with you to build a program that fits all of YOUR needs, not their's.
You need a vendor who:
Is open to suggestions and personalization
Is always moving forward with the generational transitions
Can lead you with today's best practices
100% on-time and
Complete
Of course, we always turn to Recognition Professional International (RPI ) for our best practice standards. As our workforces change, so do our needs for our service award program.
Read More >>