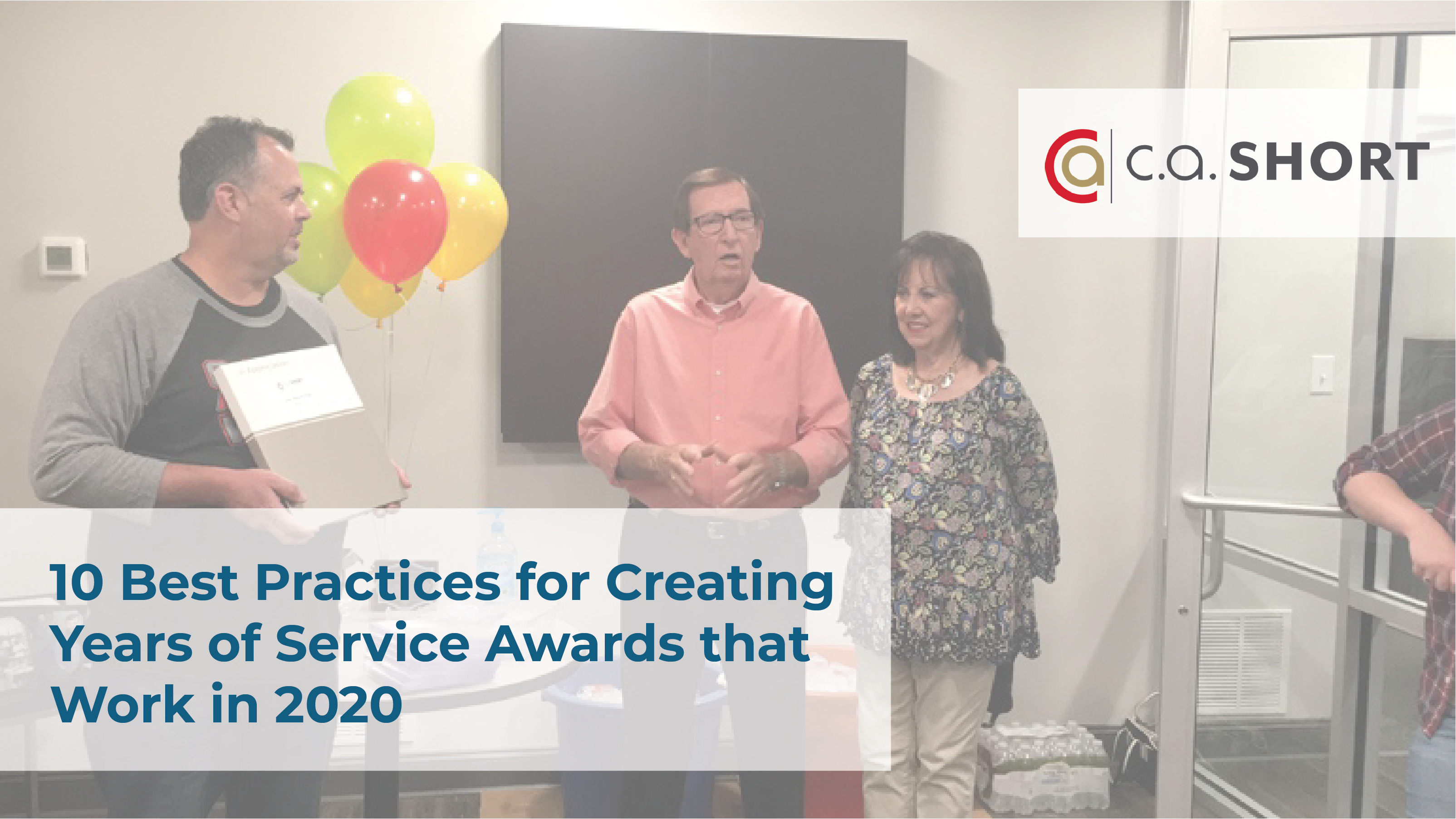 This article is dedicated to Buford Ellis, whose dedication and commitment to C.A. Short Company has inspired us for more than 60 years. You've made us better employees, better managers, and better friends. May your retirement be filled with the same love you showed all of us.
YOS awards have been a mainstay in the business world for decades. However, a rapidly changing workforce has altered how we must approach them. What worked 30, 20, or even 10 years ago is no longer enough.
That's why C.A. Short Company is proud to share with you these 10 best practices for offering employee Years of Service awards in 2020. In this article we also share how we used these tips to recognize one of our own team members and promote employee engagement throughout our organization.
Read More >>