Gallup's most recent State of the American Workplace report found that companies in the top quartile of employee engagement, when compared to those in the bottom-quartile, typically experience:

As you can see, employee engagement significantly impacts many of the key metrics that affect your bottom line. Start building a Culture of Engagement and Recognition to make your employees feel more appreciated, thus leading to a more efficient and effective business.
Take Care of your Employees - Improve Safety - 100% OSHA Compliant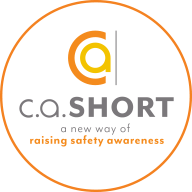 Improving company safety is important to keeping productivity high and employees happy. Studies have shown that every $1 spent on safety incentive solutions can yield $4-5 on the bottom line. But when you consider the human element of safety, you realize that it means much more than improving the company bottom line. Your employees and their families are trusting you with their life. Your employees have people who care for them and expect them to walk through the door at the end of the day safe and sound. And that's far more important than padding company pockets.
Our People Are Everything platform helps promote safe behaviors through recognition. Our program can be designed to recognize one-time safety achievements or milestones, measure continuous improvement over time, and/or instantly recognize employees on-the-spot for safe behavior. Our safety incentive programs are OSHA®-Compliant and promote leading indicators, not lagging indicators.