10 Ideas to Celebrate Customer Service Week [October 2-6, 2023]

C.A. Short Company
National Customer Service Week (NCSW) has been celebrated during the first full business week in October for more than 30 years.
Customer Service Week is quickly approaching, but it's not too late to create a plan to show your employees you appreciate them! We've compiled a few ideas to get you started.
10 Customer Service Week Celebration Ideas
Celebrate employees who have received great reviews on transactional surveys and online reviews.

Write a handwritten note acknowledging a job well done or send an eCard highlighting an employee's contribution and how much it's appreciated.

Share a story of appreciation in a team meeting in front of their peers. Create a wall of appreciation and post the story to the wall. Have other leaders do the same.

Empower and enable peers to celebrate outstanding customer service. Allow them to nominate those who've made a significant impact on a customer/client.

Empower managers to recognize employees instantly using Instant Award Cards and On-the-Spot Cards.

Focus on the well-being of your employees by having a fruit harvest event and treat your employees to fresh fruits one day of the week.

Consider perks that include ways to destress, such as bringing in a masseuse for the department.

Throw a team spirit day where your employees dress in your corporate colors.

Play BINGO through email during the week. This is popular in the Call Center world where employees may not have as much opportunity to participate in other events. Award prizes – either physical or points for your employee engagement program.

Have a team pumpkin decorating contest. Leave the knives at home and get out the paints and glue. Then display them all for the month.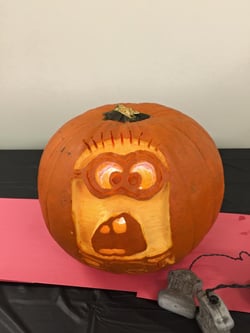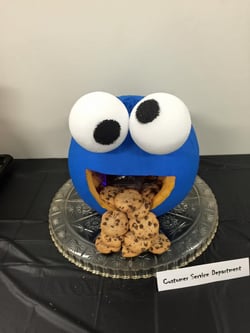 Customer Service Week is an opportunity to recognize all customer-facing personnel – not just your high-performers. Recognize behaviors, not just outcomes. What gets recognized, gets repeated.
As you recognize employees, think about rewarding them as well. An employee award doesn't need to be expensive, just meaningful.
Showing appreciation for individual and team contributions increases employee engagement, moral and teamwork.