Years of Service Awards That Deliver Results

R Scott Russell, CRP, CEP
While countless truckers will drive more than three million miles throughout their careers, few do so while working for just one company...or even two. Yes, by all accounts, turnover rates in the transportation industry are staggering. While there are many statistics we can point to, we need only one – last December, driver turnover reached an astonishing 95%. What's worse? The transportation industry has a massive shortage of workers, and the trend is likely to continue.
Now, more than ever, businesses are doing everything they can to retain their team. And do you know what matters more than pay when it comes to maintaining your best employees? Making sure they feel appreciated. Making sure they understand how their role makes a difference in the world explicitly. Making sure they have meaningful feedback and a sense of purpose that their contribution matters. And celebrating their journey with your company.
Providing years of service awards is a great place to begin; a milestone program empowers your team both formally and informally and increases longevity. We have, however, seen a few programs that aren't designed to have long-term effects are mere one-and-done awards. Whether you have an existing service award program, or you are implementing one soon, the first step is to make sure it is designed for long-term results on engagement and loyalty. Here's how you can make that a reality.
Get creative with the awards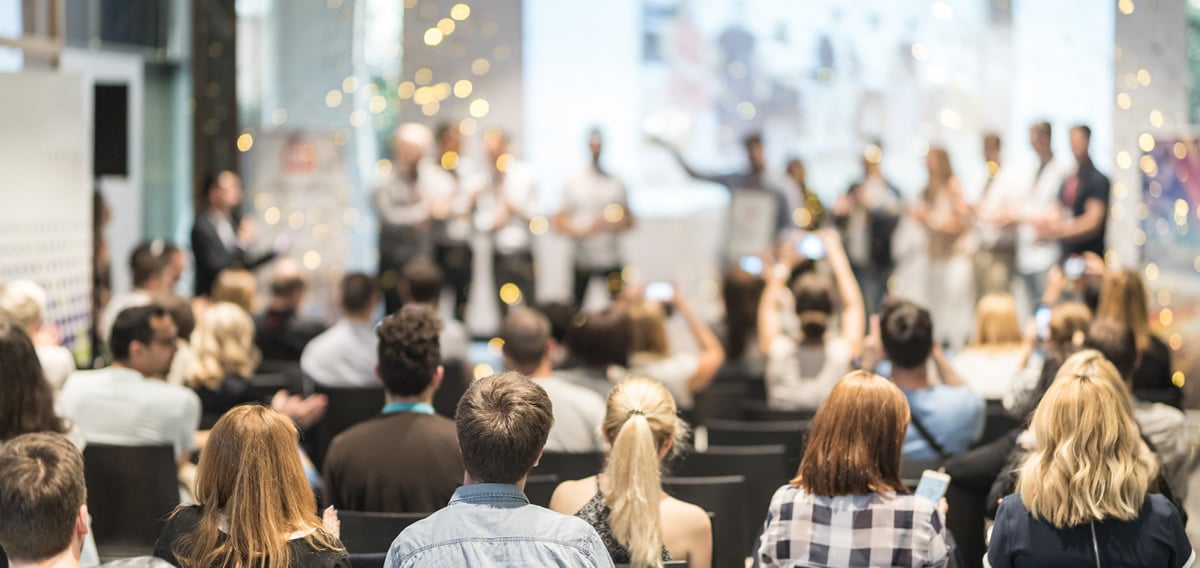 John Goodman. Steve Martin. Tom Hanks.
Besides being comedy legends, what do the three have in common? They're part of a very prestigious group – the Five-Timers Club – a group you can only join after hosting Saturday Night Live a minimum of five times.
When Goodman, Martin, and Hanks discuss the honor, they often become emotional. They understand they've accomplished something meaningful, that are a part of something bigger than themselves, that they should be – and are – very grateful.
This is how your employees should feel – like they have joined a prestigious club.
Name it something bright, like the Long Haul Club, and decide what the criteria will be for entering. Now – here's the important part – make it a club your employees WANT to join. Does your business sell merchandise? Consider offering a discount to members of the Long Haul Club. Or, even better, reward members with points they can redeem for the rewards of their choice.
Offer awards for shorter periods
Traditionally, years of service awards aren't offered until an employee has been with a company for five years. But, when it comes to the transportation industry, we don't recommend waiting that long. In addition to historically battling record-high turnover rates, the trucking industry is facing another major threat to driver retention – the millennial workforce.
More than any other generation, millennials are far more likely to leave a company before hitting the coveted five-year mark. More than 21% of millennials report leaving a job in the last 12 months, and nearly 60% say they're open to a new job right now. Considering that millennials will soon make up the vast majority of the workforce, service award strategies that once worked well must be updated to keep pace with today's employment trends.
For these reasons, it's a great idea to reward employees for their loyalty at much sooner intervals. Consider providing awards at the six-month, one-year, and three-year levels as well.
Make your service awards part of a total recognition strategy
Finally, the most critical step your company can take is to make your years of service awards program part of a broader total recognition strategy. Recognizing and rewarding employees for their hard work and dedication isn't a once-a-year commitment. It's an ongoing process you should practice continually.
Would you like to learn how? You can download our complimentary checklist, Creating a Total Recognition Program Checklist. It's loaded with some great information we've picked up during our 80 years in the employee engagement and recognition industry.