Employee Disengagement Creates Gaps in Product & Service Quality.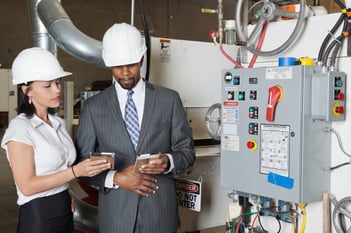 The obvious goal of any organization is to produce a quality product or service for its customers. The cost of a disengaged workforce includes avoidable inaccuracies that can lead to product and service defects, as well as safety-related incidents that impact the bottom-line. Employees who are not fully engaged in their work and the goals of the organization are less likely to contribute high levels of effort and care in terms of producing high-quality work.
Creating a culture of engagement that includes investing in the development of employees and the advancement of their careers is imperative in terms of garnishing the highest quality of work. Employees, and ultimately their work will thrive at a rate of 41% higher when they feel as though their work is emphatically valued and linked to the goals of the organization in which they work.
That's not the only benefit companies experience when they adopt a Culture of Engagement and Recognition. The following statistics come courtesy of Gallup's 2017 report, State of the American Workplace. Companies with high levels of engagement, compared with organizations with low levels of engagement, experience, on average:
41% Lower absenteeism

24% lower turnover (high turnover industries)

59% lower turnover (low turnover industries)

28% less shrinkage

70% fewer employee safety incidents

58% fewer patient safety incidents

40% fewer quality incidents (defects)

17% higher productivity

20% higher sales

21% higher profitability
Resources to Improve Product & Service Quality