Creating a Culture of Employee Engagement Continues with Resources

Jeff Ross, CPA, CRP, CSM
This blog is the 3rd in a series of posts about creating high-performance teams.
As we talked about in our last blog post, Creating a Culture of Engagement Begins with Good Leadership; employee recognition facilitates an environment of engagement among employees. The benefits of employee engagement are vast and pay dividends for employees and the organization as a whole. Rule #1 of The 7 New Rules of Employee Engagement, Culture, taught us to create a culture of recognition that resonates with all aspects of the organization. Rule #2 focuses on Resources.
Rule #2 RESOURCES:
Empower employees to develop new skills and advance their careers. Reward employees who use those opportunities to learn and improve.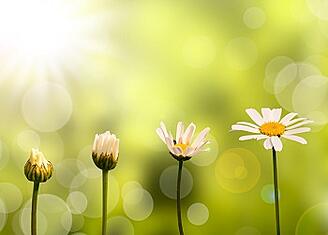 Offering Resources to Reward Employee Growth
According to the Aon Hewitt Trends in Global Employee Engagement report, opportunities, such as Career Advancement and Training & Development, is one of the six key drivers of employee engagement. Due to the changing workforce, it's no longer enough to simply provide resources; we must also encourage, promote, and reward our employees who utilize them. In turn, the organization gains more efficient, effective, and engaged employees. A win, win for all involved parties.
This not only true in the workforce but applies to individuals, too. My personality is one that even if resources are provided to me, I tend to follow a "fly by the seat of my pants" approach. On the other hand, my husband utilizes all provided resources to the fullest.
It's a point worth repeating:
In a professional environment, the provision of resources paired with the reward for the utilization of those resources encourages employees of all personalities to enhance fully and grow into their positions and fields. This benefits both the company and employees, creating a culture of engagement.
Recognizing & Rewarding Employees for Their Commitment
By using a points-based employee recognition software, like the People Are Everything platform, organizations can reward employees by enhancing their skills.
Examples would include completing MOOCs (Massive Open Online Courses), participating in safety meetings, or attending continuing education courses. While the reasons for rewarding are entirely unique to each organization, the outcome of engaged employees is the same. Big or small, organizations can promote their training and development initiatives through recognition.
What benefits could your organization reap by utilizing the 7 New Rules of Employee Engagement?
At C.A. Short Company, we are your partner for increased employee engagement resulting in increased performance outcomes to grow your bottom line. Our process and research-based platform helps you engage your team in order to increase your bottom line, motivate your staff to the benefit of the entire organization, and reward your people for the positive changes they make. To request a Complimentary Consultation, please click here.