How to Wish Staff & Employees a Happy Birthday

C.A. Short Company
Creating a relationship and connecting with your staff and employees is paramount to company culture. Making everyone feel included and important is a vital part of creating said culture, and the best way to do that are the small things.
In today's world, almost everything is digital so why not steer into the skid and use the trend to your advantage? We all know people love to receive "stuff", especially if it's personalized. I am one of those people. With this knowledge, send your coworker a nice little "Happy BDay!" eCard. They will absolutely adore it and will feel even more special on their special day.
10 Examples to Wish Employees & Coworkers a Happy Birthday
Wishing you a relaxing birthday and joy and happiness in the year to come.


Wishing you a happy birthday and a wonderful year.


Wishing you a happy birthday, a wonderful year and success in all you do.


Wishing you much happiness on your special day. Have an unforgettable birthday.


Thank you for all your hard work during the past year. Wishing you a happy birthday and a great year to come!


With warm wishes for a very happy birthday and sincere thanks for your hard work throughout the year.


On behalf of the entire company, I wish you a very happy birthday and send you my best wishes for much happiness in your life.


The warmest wishes to a great member of our team. May your special day be full of happiness, fun and cheer!


The whole team wishes you the happiest of birthdays and a great year.


It's a pleasure to work with you and wish you a happy birthday.
ICYMI: 10 Ways to Wish an Employee a Happy Anniversary
10 eCards to Send Employee & Coworkers on their Birthday
We have gathered a few examples of employee birthday wishes. Simply, right click and save them to email to your employees or coworkers.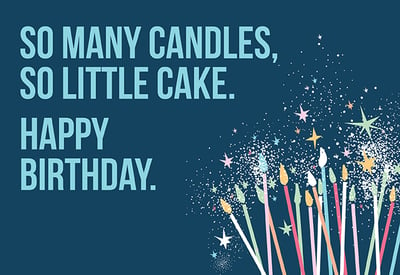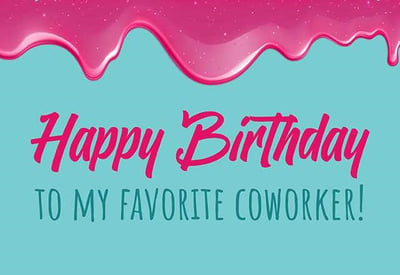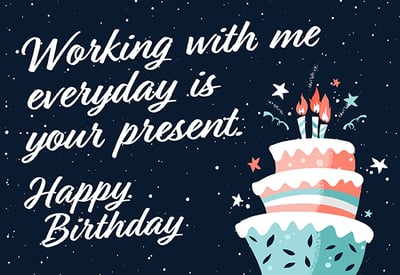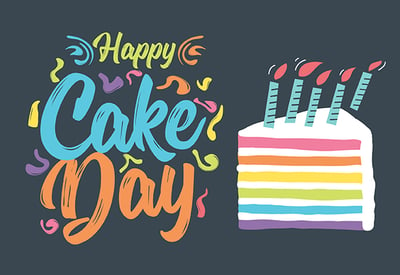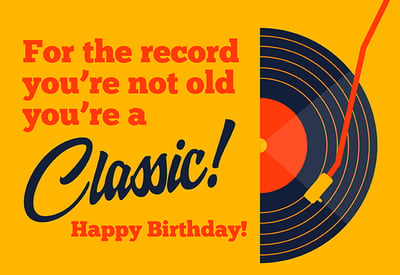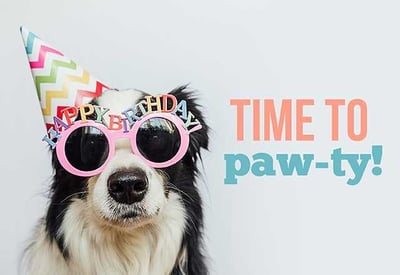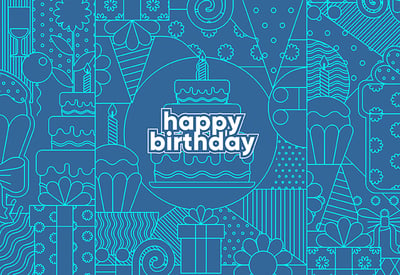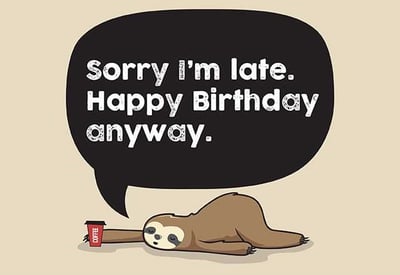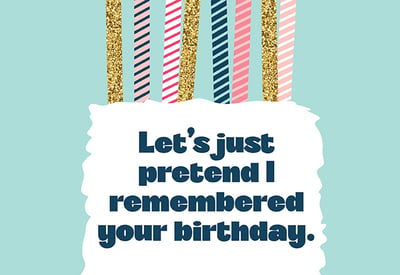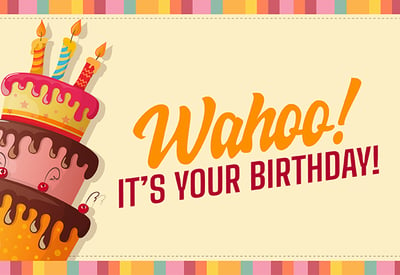 Recognizing employees goes a long way. Something as simple as a Happy Birthday is meaningful, showing appreciation for your employees increases engagement, moral and teamwork.
ICYMI: The Importance of Celebrating Employee Birthdays