Changing Behaviors and the Safety Culture of Your Organization

Jeff Ross, CPA, CRP, CSM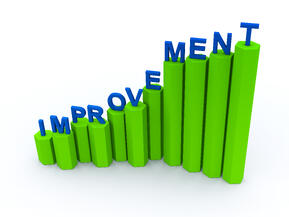 In my personal life, I am not the best when it comes to change. I like a routine, I am guilty of complacency, tolerance, and normalization of deviance, and I am actually pretty lazy. It's not something I'm proud of, but it's the truth. Sometimes it's just easier to maintain the status quo than it is to change your outlook, habits, or behavior. However, to truly achieve transformational change, you not only have to change your behavior, but your view of the world. You have to not only understand the what, but the why and the how. So what am I trying to get at here? Well, besides trying to motivate myself to get to the gym tomorrow, this also applies to safety performance in the workplace.
The Effects of Changing the Safety Culture Within Your Organization
The National Safety Council Safety & Health magazine has a great article on its website regarding how changing your company's safety culture improves safety performance and ultimately your company's bottom line. But what does that mean? Just like the promise to myself every Sunday that tomorrow will be the start of my new workout routine, saying and doing are two very different things.
According to the article, Angelo Pinheiro from Marathon Oil defines safety culture as, "a mindset that has its roots in the organization's policies, philosophies, and management approaches." I could not agree more with this statement. Telling someone to 'be safe' is not all there is to a safety program. It's about setting expectations, training, or retraining as it may be, and having consistent consequences for failure to comply. It's about maintaining morale and motivating employees to be part of the change. It's about accountability and pride in your workplace, but most importantly it's about not only changing the mindset of the foreman, but of the CEO. Without top level buy-in, everything else is futile. It means nothing.
Changing a company's safety culture is hard work and can not be expected to change overnight. The article quotes Mark Fleming as saying "Ultimately, safety is a constant battle. You're constantly trying to create this dynamic equilibrium where safety is being managed." So just like maintaining a healthy lifestyle, changing a company's safety culture is an ongoing, continuously improving task that, in the long run, will pay dividends.
At C.A. Short Company, we are your partner for increased employee engagement resulting in increased performance outcomes to grow your bottom line. Our process and research-based platform helps you engage your team in order to increase your bottom line, motivate your staff to the benefit of the entire organization, and reward your people for the positive changes they make. To request a Complimentary Consultation, please click here.