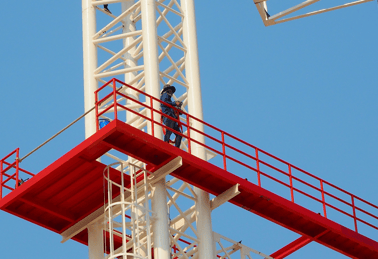 Ensuring safe work environments for employees is not only required by law but is also a necessity of good and ethical business practices. Unsafe work spaces can end up costing companies millions, through workers compensation claims, loss of work and in productivity, not to mention potential fines or lawsuits.
According to OSHA®, the cost of direct workers' compensation claims is estimated to be around $1 billion per week. Ensuring employee safety can be a challenge, particularly in a non-engaged work culture.
How does employee engagement contribute to a safe work environment?
First, an engaged workplace creates an environment where employees care about their work and their performance. They also feel more empowered and more inclined to voice concerns and give feedback about workplace hazards and safety issues. Secondly, engaged employees take more ownership in success of the company and take action when there are issues that need to be addressed.
A 2016 study by Gallup looked at over 82,000 business units and 1.8 million employees in 230 organizations, across 49 industries and in 73 countries. Their results showed that companies who scored in the top 25 percent in employee engagement actually had 70 percent fewer safety incidents.
Engagement begins with leadership and managers buying in and recognizing the effects employee engagement can have in increasing productivity and improving work conditions.
Incentivizing safe behavior through formal incentive programs, as well as encouraging employees to take responsibility for the workplace environment, are key to improving health and safety, reducing the likelihood of accidents and improving productivity.
More Ways Than One
Another opportunity for employers is to give your people several different avenues for voicing their concerns and taking part in meetings about how to make a safer environment. Also vitally important is to take action on employee concerns and suggestions so that they know you are listening and taking their comments seriously and giving them consideration.
Always keep in mind that people like to be recognized for positive actions and results. The most important component of an engaged culture is recognition. Be sure to recognize and thank employees for their suggestions, hard work and excellent outcomes. And make sure this recognition is timely, consistent, fair and frequent.
Engagement and recognition go hand in hand in influencing positive behavior, and will go a long way in creating and maintaining a safe and productive work environment.
C.A. Short Company partners with companies to manage, drive and facilitate increased employee engagement to increase financial performance, productivity, quality, and core performance outcomes. Our process and research-based platform enables executives and managers to engage their teams to increase the bottom line, motivate staff, and incentivize positive behavior. To Request a Complimentary Consultation, click here.