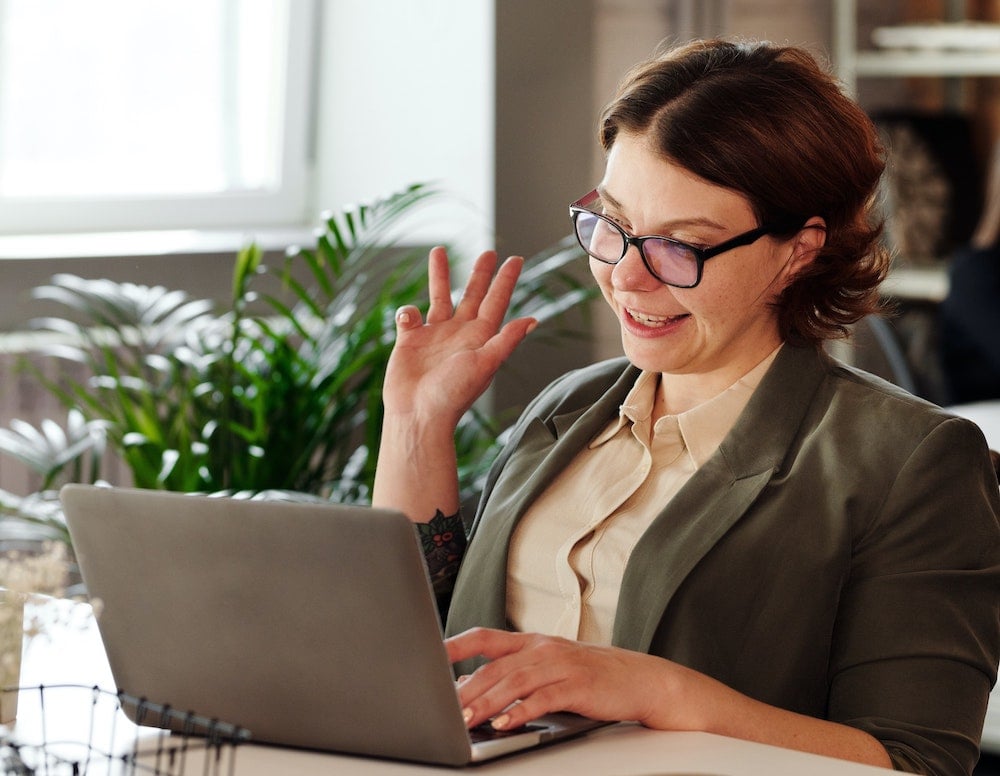 When working with remote teams, it may be difficult to find ways to support and excite your team from home. Even though you may be interacting with your team more via virtual communication, some employees may be missing the social aspect of the workplace as well. As a business leader or HR professional, you can develop a strategy for celebrating your employees even when working remote. Learn our tips for boosting employee morale through virtual office celebrations.
Online Office Parties or Virtual Game Nights
Everyone loves a party. Whether you had a good week, landed a big sale, or someone in the office had a birthday or anniversary, an online office party is a great way to help your employees relax and connect with their coworkers.
By utilizing Microsoft Teams, Google Meet or Zoom, you can generate virtual hangouts or "meeting rooms" to allow your employees to join the party. Plan a variety of activities and games and encourage your employees to bring along their drink of choice. Games can include charades, pictionary, or even bingo. This article by Elite Daily details some free gaming platforms and how you can utilize them in your game night.
Delivered Team Lunch
One of the go-tos for celebrating an employee is the team lunch. Even if your team is scattered throughout the state, country, or county you can still utilize this method for celebrating employee success. Meal delivery services such as, Uber Eats and DoorDash can help you deliver individual meals straight to your employee's door. While this will take a lot of coordination, your employees will be thankful for your support and your effort. This is also a great way to showcase your support for local restaurants and businesses during social distancing.
Send them an Award or a Gift
Showcasing your appreciation to your employees and recognizing their personal and professional moments is always the goal with employee recognition. However, there may be some moments where you may feel like you want to go the extra mile in terms of recognition. That's where the C.A. Short Company comes in. Our "People Are Everything" employee total recognition software gives you the options to provide exciting gifts and experiences to your employees. When employees hit professional goals you can reward them with points which they can then exchange themselves for gifts. Gifts can include in-demand toys for their kids, the latest tech gadget, or tickets to an upcoming concert. You can also use the software to send personalized eCards directly through the portal.
The portal helps to connect managers and coworkers, recognizing and honoring each other's accomplishments. Our employee recognition software gives you the ability to reward employees easily and more frequently, building company morale and engagement.
Days Off
Working from home can sometimes be stressful with employees struggling with stopping for the day. If your employees have just completed a stressful project, try rewarding them with a day off. By giving your remote team the gift of free time you can show how you recognized how hard they worked and that you are proud of the work they accomplished. This will also allow your team to come back well-rested and overall build morale and boost productivity.
Managing remote teams comes with a unique set of challenges. It can be difficult to know the best ways to engage and motivate your employees when you're lacking in-person social contact. By partnering with CA Short, we can help you determine how your employees are feeling towards their work environment and help you develop a plan for achieving remote success. Contact us today or sign up for our free employee engagement survey!