R. Scott Russell Joins C.A. Short Company as Enterprise Engagement Analyst

Jeff Ross, CPA, CRP, CSM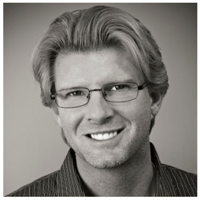 We have big news. Today, we are proud to announce that R. Scott Russell will be joining our team in the role of Enterprise Engagement Analyst. In his role, Scott will work with our clients to build metric driven engagement, recognition and safety programs while also working to build new programs and diversified partnerships.
"Given his wealth of experience in an array of industries, I know Scott will make an excellent addition to the company. His knowledge and wisdom are an incredible asset to us and we can't wait to see his skills in action," says Jeff Ross, President and CFO.
Known to many for his vibrant personality and unyielding drive, Russell's impressive career has built him a unique portfolio of titles such as Executive Board Member for (RPI) Recognition Professionals International; Operations Manager for Hudson's on Mercer; Employee Engagement / Operations Manager with Verizon Wireless; and Corporate Sales Manager for RedEnvelope.
"His ability to produce and execute both programs and principles makes him an invaluable asset to C.A. Short Company," added Ross.
In addition to his professional work, Scott is also an avid Songwriter, Educator and has created and led various programs within RPI including the education and membership committee as well as serving his third year as Secretary on the Executive Board.
Join us in welcoming Scott Russell to the C.A. Short Company Family.