10 Habits of a Highly Successful Years of Service Recognition Program

R Scott Russell, CRP, CEP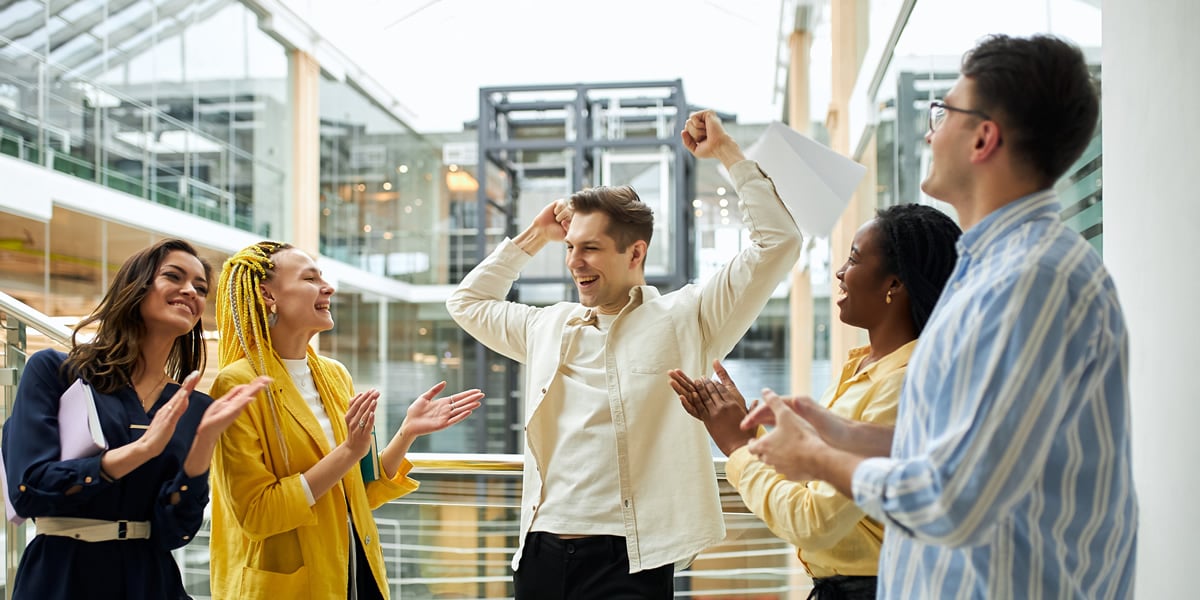 Let's take a quick look at some of the top tips from around the industry for a successful and effective Years of Service Recognition program:
1) Recognize Early and Often:
It's 2020 and millennials are taking over the workforce. The average worker changes jobs more than every three years, so it's vital to scale your program to this reality. It's no longer expedient to wait for the five year mark to implement years of service awards. Start with a small recognition of the first full year of service, then mark three years, five year, ten years and so on.
RELATED: Top 5 Reasons Why Millennials Are Leaving Their Jobs in Record Numbers
2) Brand and Market: If you implement early recognition, it gives you a chance to include your recognition program in your recruitment pitch. Brand your program and present it to potential recruits and new employees as a perk-- part of the total compensation package. Create some anticipation and excitement to motivate new people to stick around.
3) Be Consistent and Fair: It's a slightly tricky line to walk, but it's important to be both fair and personal with your awards and gifts. You don't want to just hand every individual the exact same plaque, but you don't want employees coming up short in comparisons among peers. A program that allows employees to use award points to choose their own awards can be very helpful in this regard.
4) Go Public: Throw a big party to hand over the award, or post an announcement on a public bulletin board, or interoffice network. The only thing better than getting a pat on the back from the boss is getting it in front of all your coworkers. Utilize social media to announce awards and achievements and you'll include an even broader audience of peers and family members.
5) Be Specific: If you hand over a three year anniversary award, include some words of praise about milestones achieved by the individual along the way; perhaps one or two specific projects worked on, or a breakthrough achieved. Comment on his or her individual contribution to the company and you'll prove that the appreciation is heartfelt and genuine.
6) Budget Appropriately: Make sure that you're prepared for the costs of the award and the occasion during which it's presented. A program can only be successful as long as it is funded! A Years of Service Recognition program like CA Short's can be set up to follow budget guidelines that you put in place.
7) Present with Pizazz: Within that budget, stretch your dollar to make the occasion a memorable one. Even an expensive gift can be overshadowed by poor presentation, so make a splash, throw a party, write a speech!
8) Keep it Fresh and Competitive: This should be a no-brained, but if your competitors are handing over the keys to a brand new Rolls Royce at the 25 year mark, make sure your people aren't getting $5 Blockbuster gift cards. Stay informed and keep an eye on the trends.
9) Ask for Feedback: Probably the best tip we can give you: when in doubt-- ask your people what they want. This provides you with both accurate information and a window into your team's priorities and experiences.
10) Work with the pros: Last, but certainly not least, take advantage of the experience and expertise of those who've gone before you. With nearly a century of employee recognition programming under our belts, the Certified Recognition Professionals at CA Short are a safe bet for getting all the advice and support you need for success. Contact Us Today!