How to Consolidate Employee Recognition Programs

John Beebe
Do You Have It?
Does your company have meaningful and engaging employee recognition?
Recognition is being implemented by many organizations. A common problem, however, is having too many autonomous programs that are not producing the desired outcomes on employee engagement and achieving organizational goals. Examples of these autonomous programs include, but are not limited to:
Wellness

Attendance

Safety

Holiday

Employee of the month
While organizations are budgeting for recognition programs, they are rarely evaluating if the allocated funds are being well spent. When spent on a departmental basis, the results are not consistent across the organization. Some employees are feeling appreciated while others are receiving no recognition at all.
The Solution: Total Recognition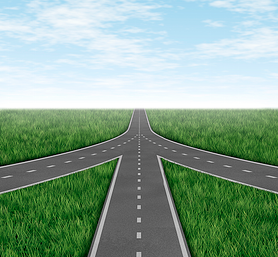 The ambition of many organizations today is to consolidate these various autonomous employee recognition programs into one integrated and cost-effective platform. The solution is a
Total Recognition Points Program
.
Total Recognition Platform is a Software as a Service (SaaS) that allows you to award and track employee points for various feats. Through this cloud-based recognition platform, employees become more engaged and their awarded points become visible. This in turn results in a more meaningful recognition.
Getting Started with Total Recognition
Executing Total Recognition is not complicated. Here is how to get started:
Assemble all department heads to identify all the current programs and budgets
Determine any new company initiatives or goals that you desire to include in a Total Recognition Platform
Establish criteria for the ways that employees can earn recognition points and the point values for said achievements
Pinpoint organizational units and locations, along with any special goals they might want in the program
Identify how you will use Instant Award Recognition as well as who will be authorized to award on-the-spot award cards
Create communications for both the launch and ongoing employee communication regarding the new platform
Institute a review protocol to monitor the program success needed adjustments
M.A.P.S. to Success
You are likely wondering who will administer the program, issue points, and maintain the employee database. C.A. Short Company's IT team has taken care of this for you with M.A.P.S.
The key to a successful Total Recognition Platform is having the back-end IT support that provides easy administration, allows for multi-tier administrators, provides automatic point distribution and tracking. This is where M.A.P.S. comes in. The "Management Access Portal System" is the administrative website that was developed by the C.A. Short IT team.
The M.A.P.S. admin site enables you to:
Maintain employee data
Give administrators real-time access
Easily distribute and track points
View reward points reports on-demand
Get started today by taking a look at what your organization is currently doing for recognition. You just might be surprised at what you discover and the budgets that are already in place. A Total Recognition Solution just might be your answer to improving employee engagement and communication.
At C.A. Short Company, we are your partner for increased employee engagement resulting in increased performance outcomes to grow your bottom line. Our process and research-based platform helps you engage your team in order to increase your bottom line, motivate your staff to the benefit of the entire organization, and reward your people for the positive changes they make. To request a Complimentary Consultation, please click here.