Driver Engagement & Technology: Logging Safe Driving Hours

Scott Hammer, CRP
This blog post is the 1st in a series of five blog posts about creating driver engagement.
The Role of Technology in Driver Engagement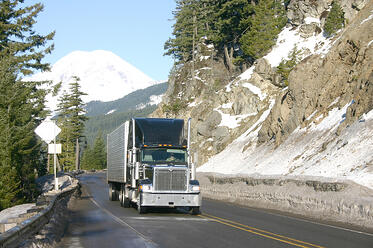 The Federal Motor Carrier Safety Administration (FMCSA) regulates organizations based on the hours of service (HOS) that are placed on drivers to prevent accidents caused by driver fatigue and to ensure that proper protocol is being followed regarding hours spent on the road. Manual log books have long been the way drivers have been expected to account for their duty status. However, with the advent of new technologies such as electronic on-board recorders (EOBR), most of the responsibility has been taken off of the driver while making the duty status process less susceptible to falsification.
This shift is a great thing for all parties involved, right?
So, what do regulation changes and new technologies mean in terms of driver engagement? The dominant response would be that drivers are pleased with changes that make their work more accommodating. However, some have found that safety is not top of mind for drivers any longer, making it more likely that drivers will become complacent and disengaged.
By driver recognition, truckload (TL) and less-than-truckload (LTL) drivers can be recognized not just for safe driving habits, but for proactive behaviors, too. When an organization shifts focus to enable drivers to participate in training, continuing education, mentorship programs and maintaining a healthy lifestyle, carriers can prevent accidents, unsafe driving habits, and regulation violations before they start.
Driver Engagement Platforms to Keep Safety Top of Mind
One considerable advantage of the People Are™ Engagement Platform is that it can seamlessly integrate with the data and metrics gathered from systems such as Vertical Alliance, Pro-Tread, and Tread One, which has proven to be a valuable and proactive approach to safety and training.
A total recognition platform has been proven effective time and time again for the transportation industry. Engagement tools, such as the People Are™ Platform, keeps safety regulations and other business objectives top of mind, even when new technologies take the day-to-day reminder out of the hands of drivers.
What will 2015 look like if your employees are engaged and safety-minded?
At C.A. Short Company, we are your partner for increased employee engagement resulting in increased performance outcomes to grow your bottom line. Our process and research-based platform helps you engage your team in order to increase your bottom line, motivate your staff to the benefit of the entire organization, and reward your people for the positive changes they make. To request a Complimentary Consultation, please click here.