How Do You Retain Top Millennial Talent? Employee Recognition Is Key

R Scott Russell, CRP, CEP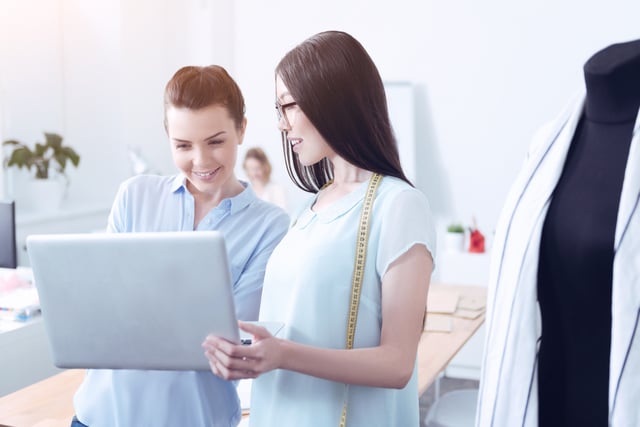 Killing department stores. Ruining beer sales. Putting avocados where they don't belong. Millennials have been accused of doing a lot in recent years, but smart businesses realize the important role they play within their organization. While these companies would do anything to retain this top talent, they often find it challenging to do so. And, that's because many organizations may be overlooking a key element – Employee Recognition.
Why Millennials Leave
Millennials are far more likely to leave an organization than their older peers and have earned the reputation of being "job-hoppers." In fact, a recent survey found that 60% of millennials report being open to a new job and nearly a quarter of all millennials have changed jobs within the past 12 months. Lucky for us, Ryan Pendell of Gallup, an actual millennial, attempts to shine a light on why millennials are so quick to switch occupations.
For Mr. Pendell, the answer is a simple one – millennials are looking to GROW. Millennials require a higher level of engagement than previous generations, and when they don't feel challenged recognized and rewarded, they are perfectly comfortable finding employment elsewhere. So, how do you engage and recognize the largest growing workforce? Here a few ideas.
How to Engage and Recognize Millennials
Bring Millennials into the Conversation: When you bring employees into the conversation, they are able to more closely align with the values of their company. The trick here is to actually listen to their input. Even if you disagree, it's important they realize their voices are heard. This can also benefit the company, as they likely bring a different perspective from management and their more senior peers.
Have Performance Conversations More Often and Discuss Employees' Aspirations During Them: Having performance conversations one day a year – or for some organizations, never – simply won't cut it. Since millennials rate "growth" as one of their most important goals, it's imperative you discuss this regularly versus focusing solely on past and current performance.
"Growth" Means More than a Promotion: It's also important you consider that growth doesn't mean the same thing for everyone. It's not all about getting a new title, promotion, or corner office. It can consist of allowing the employee more flexibility, providing them a mentor, or allowing them to lead a new project. This is why it's important to have an open discussion about how each employee defines their own growth.
Promoting Well-Being & Work-Life Balance: To retain top talent, it's increasingly important to promote well-being & work-life balance. A recent Gallup survey, which interviewed around 35,000 working millennials, found that 60% of respondents said that a work-life balance and focusing on their well-being are "very important."
More Ways to Engage
While these four tips are a great way to begin the employee recognition and engagement process, it's really just the tip of the iceberg when it comes to Creating a Culture of Engagement at your organization. For more information on steps your organization can take today, check out our FREE eBook: How Can My Company Improve Employee Engagement? Looking to jump-start your employee recognition and engagement efforts? Reach out! We've spent the last 80+ years helping companies do just that, and we'd love to show you the difference C.A. Short Company can make for your organization.
C.A. Short Company partners with companies to manage, drive and facilitate increased employee engagement to increase financial performance, productivity, quality, and core performance outcomes. Our process and research-based platform enables executives and managers to engage their teams to increase the bottom line, motivate staff, and incentivize positive behavior. To Request a Complimentary Consultation, click here.