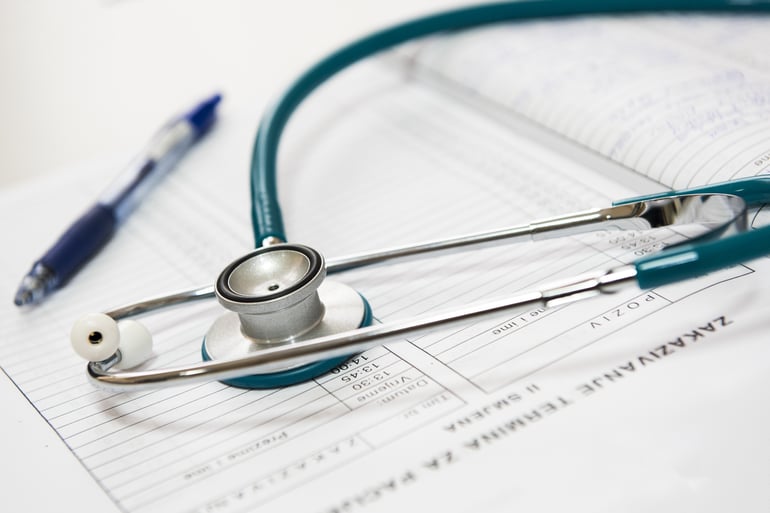 Employees are the backbone of every organization, and their performance is directly tied to your company's bottom line. But, when your employees are sick, they can't perform at their highest level, and it could cost your business big time. Lost productivity, missed work hours, and spreading their illnesses to other members of your team are just a few of the effects sick employees can have at your organization. For these reasons and many more, it's imperative you take every action you can to ensure you have a safe and healthy workforce.
Here are five ways you can help achieve this.
#1 Provide Education
One of the best ways to combat workplace illness is to educate your employees on ways they can stay healthy. Whether it's encouraging employees to use hand sanitizer, exercise regularly, or to simply cover their mouths while coughing, reminders can be very helpful in reducing risks.
#2 Offer Company Flu Shots
Consider providing flu shots for your employees. This is one of the most effective means of preventing an outbreak that could bring your office to a complete close. It only takes a few minutes, and many companies will host an onsite flu shot clinic at your organization. Employees don't have to drive to a drug store or doctor, which increases participation significantly.
#3 Keep Things Clean
Make sure shared office spaces, such as bathrooms and break rooms, are routinely cleaned and disinfected. Additionally, provide employees with hand sanitizers and remind them how important they are in the fight against spreading disease.
#4 Encourage Sick Employees to Stay at Home
We all appreciate a strong work ethic. But, when employees are sick, management should encourage them to stay home. It's just not worth it. You don't want the employee's condition to worsen from exhaustion, and you certainly don't want the disease to spread to other employees.
#5 Offer a Wellness Program
Prevention is the best medicine, and there's nothing that works quite as well as providing your employees with a comprehensive wellness program. Not only is this measure extremely effective at keeping your workers healthy, it also has a phenomenal impact on your bottom line. In fact, for every $1 organizations invest in wellness, they save $6 in healthcare costs. It's a win-win.
If your company would like more information about how you can help your employees stay healthy year round, check out our wellness page. And, if you need immediate assistance, please reach out.
C.A. Short Company partners with companies to manage, drive and facilitate increased employee engagement to increase financial performance, productivity, quality, and core performance outcomes. Our process and research-based platform enables executives and managers to engage their teams to increase the bottom line, motivate staff, and incentivize positive behavior. To Request a Complimentary Consultation, click here.