Looking to Add Instant Award Recognition to Your
Recognition Strategy or Current Points Program?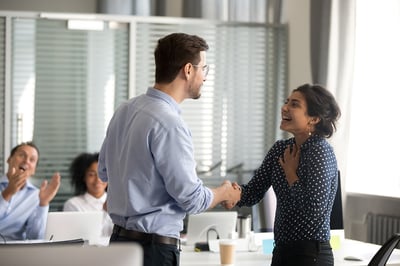 Engaging employee recognition programs are clearly shown to have a connection to high performance, employee retention & loyalty, safe behavior, and increased profit margins. At C.A. Short Company, we think that recognizing employees should happen year-round, not just during the holidays and workplace anniversaries.
Recognize your employees for going above & beyond the call of duty, using safe behavior, achieving a career milestone, raising the bar, holidays, birthdays, and so much more by using Instant Award Cards to reward employees!
5 MORE Ways to Recognize Your Employees with Instant Award Recognition:
Willingness to help fellow employees

Taking initiative or going beyond the call of duty

Becoming a leader or showing outstanding leadership qualities

Providing exemplary customer service

Being an organizational goodwill ambassador
C.A. Short Company does everything in-house, so you can be assured that every step, from designing and printing to shipping out to one or multiple locations is handled with attention to detail and quality service. Whether you need 10 cards or 10,000, C.A. Short Company can serve your organization!