2018 Patient Safety Awareness Week: Engagement Should Be Key

R Scott Russell, CRP, CEP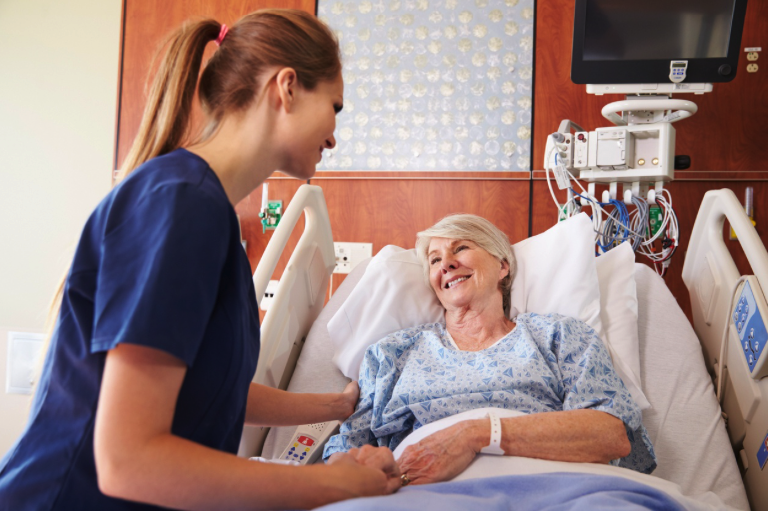 2018 Safety Awareness Week is right around the corner, and that means your organization should be making plans now. While there are many ways to take part in the celebration, it's important your awareness week focuses on the one area proven to improve patient safety more than any other — engagement.
About 2018 Patient Safety Awareness Week
This year, Patient Safety Awareness Week will take place from March 11–17, and if last year was any indication, hundreds of healthcare organizations across the nation will participate in a variety of ways — hosting on-site events, participating in live webcasts, and even wearing patient gowns.
Regardless of how you choose to participate, one area you can't afford to ignore is engagement. While employee engagement and patient engagement are equally critical when it comes to improving patient safety, let's begin by examining what happens when your healthcare team is engaged.
Employee Engagement Key to Improving Patient Safety
Do you know what the number one predictor of mortality variations is across hospitals?
According to a Gallup study that analyzed more than 200 hospitals in the U.S., the answer lies in the engagement rates of nurses. These findings were once again confirmed in 2015, when a research team analyzed nursing satisfaction at over 500 hospitals across multiple states. That's right, engaging your nurses has more of an impact on your patients' survival than other critical factors, including nurse to patient ratio and even percentage of overtime worked by staff.
The University of Pennsylvania sought to discover exactly how much difference engaged nurses make. After examining over 550 hospitals in multiple states, the college identified a significant trend — the odds of dying at a hospital with an engaged nursing team are 20% lower than other comparable hospitals.
While nursing engagement rates may play a significant role in protecting patients from harm, truly amazing results occur when an organization creates a Culture of Engagement that impacts every employee. Compared to similar businesses with low levels of engagement, those with high engagement levels experience nearly 60 percent fewer safety incidents.
Patient Engagement Key to Reducing Medical Errors
Each year, hundreds of thousands of patients die from preventable medical errors. According to Dr. Martin Makary of the prestigious John Hopkins University and his research team, more than 250,000 patient deaths can be prevented annually. This makes preventable medical errors the number three leading cause of death in the United States, just behind heart disease and cancer.
How can we prevent this? In addition to focusing on employee engagement, healthcare organizations can also encourage patient engagement. According to reports, when patients and their family/friends are engaged, medical errors can reduce by as much as 50%. That equals a lot more lives saved!
Looking for Ways to Improve Patient Safety
Would you like to learn more about steps your organization can take to improve the health and safety of your patients? Then you're in luck, because C.A. Short Company has you covered. Check out our complimentary White Paper, "5 Tips to Engage Your Healthcare Team." If you'd like even more information about the role engagement plays within the world of healthcare, be sure to download our free eBook, "An Engaged Healthcare Team: Higher Revenue, Lower Costs, and Greater Profits." In addition to being loaded with amazing information, it also contains a complimentary Wall Chart and Poster.
Do you need immediate assistance or think that you have a question we can answer? Reach out! C.A. Short Company has been in the employee engagement and recognition industry for over 80 years, and we'd love to show you the difference we can make for your staff, your patients, and your company's bottom line.
C.A. Short Company partners with companies to manage, drive and facilitate increased employee engagement to increase financial performance, productivity, quality, and core performance outcomes. Our process and research-based platform enables executives and managers to engage their teams to increase the bottom line, motivate staff, and incentivize positive behavior. To Request a Complimentary Consultation, click here.