Can you believe that the NFL Draft is just two weeks away? I for one could not be more excited to be one step closer to the return of football season! As a born and raised Washington Redskins fan, paired with the fact that my team has an early first-round draft pick, I'm hoping we can snag some top notch talent that turns our historically pitiful record around.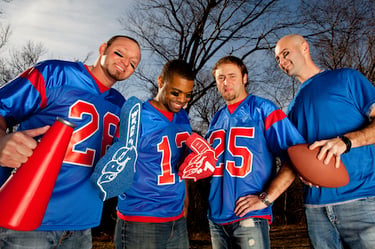 While reminding myself that 2015 must be "our year," I came to the realization that even with the top NFL prospects up for grabs, it does not guarantee a successful season. This year's class of NFL draft prospects have worked hard and have separated themselves from the pack, proving to coaches, general managers, scouts, and NFL owners that they are the cream of the talent crop.
However, the Jameis Winston's of the world may not thrive as part of a team, like the Washington Redskins. They may struggle to find their role, they may find that the culture of the team doesn't fit into their long term goals, or they may simply not like the executives and coaches.
The bottom line; not every team will be a good fit for every prospect, and the wrong player on the wrong team can greatly alter their career arc and ultimately the team's overall success or failure of the season. Sounds familiar to the dynamics of a traditional workplace, doesn't it?
What Happens After Winning the Employee "Draft"
What does this all mean in terms of human resources, employee engagement, and recruitment? It is exactly the same notion. We can draft the most talented workforce, with the highest level of degrees and experience, but if we are not able to nurture that talent it has the potential to be wasted. As human resources professionals, it is our responsibility to find out what is and what is not working for our teams. It is our job to drive employee engagement, optimize performance and provide the tools and resources for our teams to succeed.
In recruiting top talent to your organization, it is also important to not lose sight of your established team. Much like the NFL, there are sleepers within your own organization. It is important to nurture and develop these top players that may be overlooked and that are currently under appreciated. With the right coaching and mentorship, these sleepers may prove to produce well beyond their "designated draft slot."
The Four Factors to Create a Winning Strategy
Still need more convincing of how the NFL Draft relates to employee engagement? Here's proof. According the Gallup Inc. Employee Engagement Overview, world-class companies ensure their playbook includes:
Strategy

:

World-class organizations develop a formula for success by looking objectively and rigorously at the business problems they face, and by focusing on finding the right employees (players) and keeping them engaged.
Accountability and Performance: The top-driven companies focus on goal outcomes, like a Super Bowl win. They define and rigorously measure success at every level of the organization.
Communication: There is a cultural alignment between the employees and the company, paired with a strategic alignment between activities and business goals.
Development: Make it a priority to identify leadership potential (team captains), and focus intently on the creation of developmental paths for current and future managers and leaders.
These four factors prove to be a winning strategy for teams and organizations to make employee engagement a top priority. By recognizing the value of employee engagement, and how it affects your organization's KPIs, you will no doubt be in a prime position to win the big game.
Go, Redskins!
At C.A. Short Company, we are your partner for increased employee engagement resulting in increased performance outcomes to grow your bottom line. Our process and research-based platform help you engage your team in order to increase your bottom line, motivate your staff to the benefit of the entire organization, and reward your people for the positive changes they make. To request a Complimentary Consultation, please click here.