5 Employee Recognition Ideas You Can Use to Show Appreciation Year Round!

R Scott Russell, CRP, CEP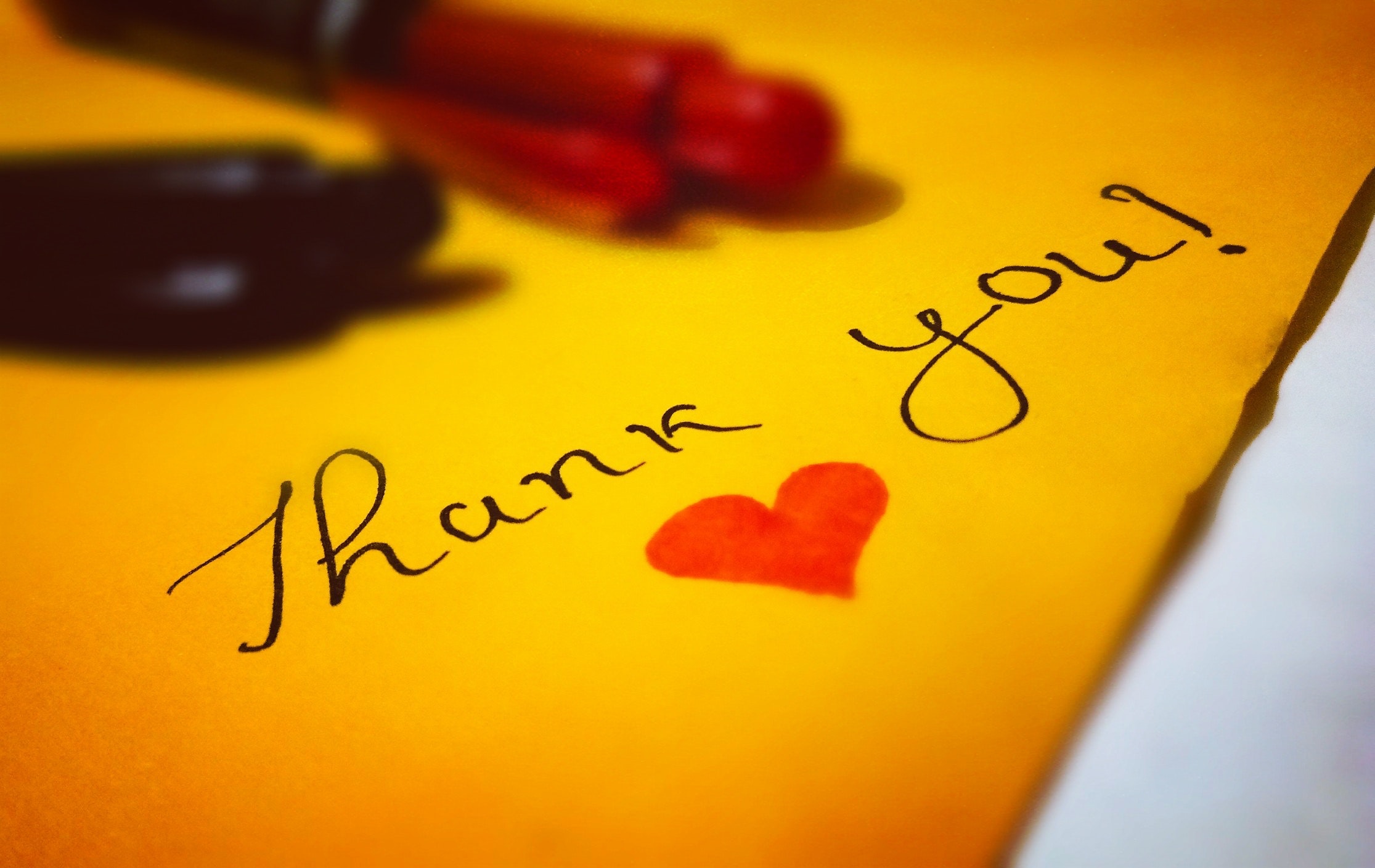 One of the most effective means of improving engagement and safety at any organization lies in ensuring every employee knows that they're a valuable member of the team. And while many businesses offer employees Years of Service awards when they reach significant milestones, most companies fail to provide their employees adequate recognition throughout the year.
If a business fails to utilize day-to-day recognition, they are making a crucial misstep that could have a significant impact on not just employee morale, but on their company's bottom line. The following five tips are designed to help your company recognize employees without the need of a special event.
5. Send a handwritten note
Never underestimate the power of the written word, especially when someone takes the time to hand write it. This is true in both the academic world – where students who take handwritten notes perform much better than those who take digital ones – and the business world – where handwritten notes have a much greater impact than sending the exact same message via email.
While there are many reasons for the latter, Forbes has identified three of the most essential:
Employees are wowed you took the time to take pen to paper

You will be warmly remembered for a long time (since virtually no one writes thank you notes anymore)

It illustrates a certain kind of mindfulness that email does not
4. Encourage peer-to-peer recognition
While it's absolutely critical that management recognizes employees for their hard work and dedication, your company shouldn't limit recognition to a top-down approach. In fact, your business should encourage your employees to recognize each other.
Here are just a few of the reasons why peer-to-peer recognition is so critical to your efforts:
It encourages and motivates your entire workforce

It's intrinsically more scalable than recognition from managers and supervisors

It's an authentic expression of gratitude that can – and should – occur in real-time

It can serve as a medium for regular feedback

It helps reinforce a culture of achievement, collaboration, and support

It reduces turnover costs by fostering meaningful relationships among your team
There are many ways your organization can help bolster peer-to-peer recognition within your organization. For some ideas on what specific actions you can take, you can read our blog Fun and Easy Ways to Encourage Peer-to-Peer Recognition.
3. Cater in-office meals
When it comes to generating a big impact on a small budget, catering an in-office meal is likely to bring you the best bang for your buck! While many businesses will offer their employees in-office meals during the holidays, consider catering meals at the office even when employees aren't crunched for time.
Offering your employees a complimentary and convenient meal can go much further than you think. After all, food is one of the most powerful (and effective) tools in a compliance officer's arsenal.
You can read more about it in Dr. Robert Cialdini's widely-praised classic, Influence: The Psychology of Persuasion.
2. Help your employees grow professionally and personally
When it comes to showing your employees how much they are valued, helping them grow professionally and personally should be at the top of everyone's list. Even if they don't vocalize it, employees crave feedback and are constantly looking for ways to evolve.
By contrast, when employees don't feel like they're growing or they feel under-appreciated, they become very dissatisfied. In fact, a new study found that 66% of employees would quit if they felt unappreciated. That number skyrockets to 76% of millennials who would walk away from their employer.
Keep in mind that while everyone is looking to grow, not everyone is looking for a promotion. Some employees are very happy where they are in the company's hierarchy. However, this doesn't mean they want to stop growing professionally. There are many ways they can evolve without needing the corner office. On-going training, additional responsibilities, and frequent feedback are all excellent ways to keep fueling their professional growth.
Of course, employees are also looking for ways to grow outside of their profession. For this reason, enacting a quality corporate wellness program can yield tremendous dividends. Not only do businesses typically yield a 6x return on investment, but employees experience a huge boost in terms of quality of life. Just be certain your wellness program actively encourages healthy decisions – both on and off the clock.
1. Award employees with instant values-based incentives
Finally, one of the most successful means of providing your employees with day-to-day recognition is by utilizing instant, values-based incentive programs. An example of this is C.A. Short Company's People Are Everything engagement platform.
By awarding points that employees can redeem for the reward of their choice, managers are able to provide instant and positive feedback to employees who exhibit the values of their organization. It also allows employees to engage in meaningful peer-to-peer recognition by providing points to their co-workers for going above and beyond.
You can read more about the power of values-based recognition over at Forbes, but here are a few reasons why it's so successful:
Employees who participate in values-based recognition programs report that their work has meaning and purpose

Employees report they have a positive work experience because their recognition program is connected with the company's core values

Employees say work performance is more likely to improve when feedback comes from both managers and peers

Employers report their highest return on investment (ROI) is when they create an employee recognition system where team members are rewarded for exhibiting their organization's values in the workplace
Next steps
Thanks for reading our list! We hope our suggestions help your organization in its quest to recognize employees on a daily basis. For more ideas on how you can improve your company's culture, be sure to check out our Resources page.
If you need additional help or if you'd like to learn more about how C.A. Short Company can help you create a Culture of Recognition and Engagement, give us a call at 800.535.5690 or send us an email!
We've been in the employee engagement and recognition industry for more than 80 years, and we'd love to help your company reach its full potential.