C.A. Short Company Announces Acquisition of Eagle Recognition

Jeff Ross, CPA, CRP, CSM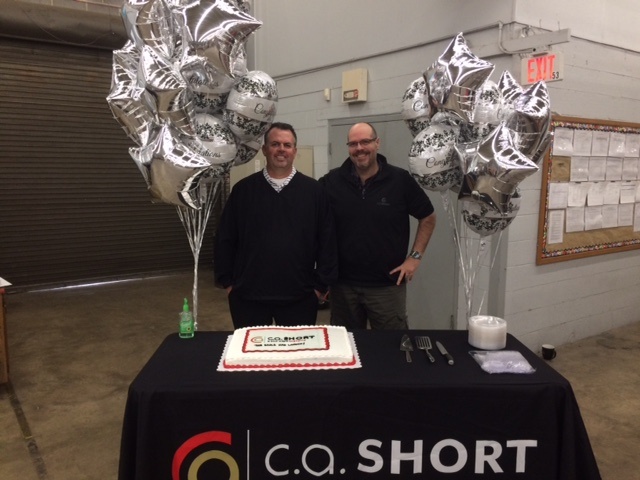 Today, I am excited to announce that C.A. Short Company has acquired an amazing organization from Tucker, GA -- Eagle Recognition. Eagle Recognition has aggressively invested in its Engagement Portal technology and has ownership in The Engagement Agency, a formal thought leadership organization for the engagement and recognition Industry.
As a result of this acquisition, I will be moving from my role as President and CFO of C.A. Short Company to CEO, and I'm excited to say that Eagle Recognition's current President and CEO Randy Nobles will become the President of C.A. Short Company.
We are excited about the combination of our companies as it aligns with our vision to fuel our clients' growth through innovative technology, specialized expertise, superior client delight, and thought leadership in the employee engagement and recognition arena. We look forward to the opportunity to leverage our strengths to provide greater resources, solutions, and services to all our clients and prospects.
The acquisition of Eagle Recognition by C.A. Short Company creates an expanded solution base, bringing additional opportunities to deliver employee engagement and recognition strategies and technology to the marketplace.
I agree with Randy when he says the combination of Eagle Recognition and C.A. Short Company is a perfect fit for our longer-term strategy of growth to benefit our clients through advanced technologies and new engagement offerings.
I think I can speak for both Randy and myself when I say that we are looking forward to what the future holds and working together in the coming months and years to engage and recognize as many employees as possible.
Click here to see the official press release.
C.A. Short Company partners with companies to manage, drive and facilitate increased employee engagement to increase financial performance, productivity, quality, and core performance outcomes. Our process and research-based platform enables executives and managers to engage their teams to increase the bottom line, motivate staff, and incentivize positive behavior. To Request a Complimentary Consultation, click here.