C.A. Short Company and Sysco Kansas City Prove People Are Everything

Scott Hammer, CRP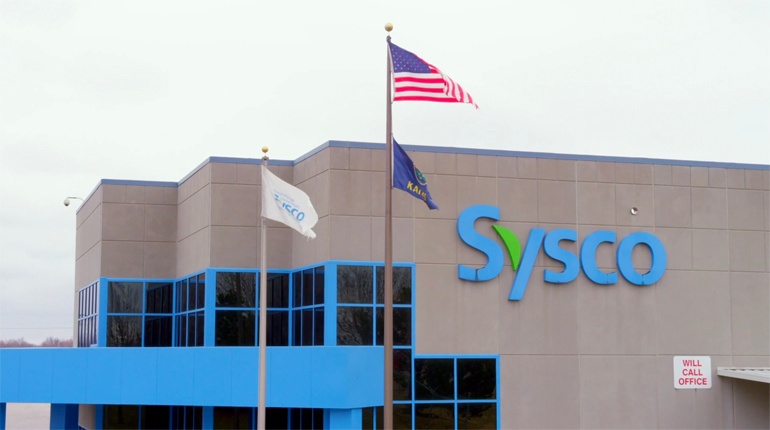 One of the reasons I love working for C.A. Short Company is because they get it. They understand that a company's greatest asset isn't our intellectual property, production capabilities, or financial holdings. It's our employees.
People Are Everything (PAE) is more than the name of our employee engagement, recognition, and safety platform – it's the foundation of every decision we make. The best part is, we're not alone!
During our 80+ year history, we've been able to partner with thousands of businesses that are just as passionate about their employees as we are about ours. One of the most rewarding examples comes from our partnership with Sysco Kansas City (Sysco KC). Together we've been able to accomplish some remarkable results.
You can see what the Sysco KC team has to say in the short video below.
"They Made Us Better" - C.A. Short Company and Sysco Kansas City from C.A. Short Company on Vimeo.
Committed to Excellence, Struggling with Results
Creating a safe work environment has always been important to Sysco KC. Since they first opened their doors, the business has had a safety program in place. Unfortunately, it wasn't living up to their high safety standards. Driver-related safety incidents were occurring too frequently, OSHA Recordable Incidents (ORI) were on the rise, and safety awareness was nothing more than an employee afterthought.
There were other, non-safety-related issues as well. Sysco KC was struggling to retain talent. By October 2016, the company retention rate was down to -63.2%. Then, Sysco KC decided to make a bold move.
To tackle both their safety and retention issues, they committed to creating a Culture of Safegagement at their organization. They would focus simultaneously on improving employee engagement and recognition – and they would do it all through C.A. Short Company's People Are Everything platform.
Outstanding Results with People Are Everything
There was never any doubt Sysco KC was going to solve their problems. We're just glad C.A. Short Company could help be part of the solution. Today, less than two years after our partnership, the results have been outstanding:
OSHA Recorded Incidents have dropped by 41%

Driver incidents have reduced by 53%

Retention rates have improved by 83%
And all they needed was a little help from People Are Everything.
PAE helps companies create a Culture of Safegagement by simultaneously addressing safety, recognition, and engagement. Our all-in-one system makes it simple for companies to reward associates who exhibit company values, create safer work environments, or perform any action your company wants to positively reinforce.
That's because we don't offer one-size-fits-all plans. Our platform is 100% customized to meet your organization's needs. For Sysco KC, that meant proactively encouraging employees to raise safety awareness, boost productivity, and improve their retention.
The Art of the Buy-in
None of Sysco KC's success would be possible without the 560 associates who work there. The fact that they were so enthusiastic about PAE – and that their enthusiasm continues more than a year after the rollout – is evidence of the buy-in management created.
There were many team members responsible, but one of the real standouts is Larry Waters. Larry manages more than 350 of the company's employees, and he's been with Sysco for more than 31 years.
He has been instrumental at not only gaining buy-in before PAE officially rolled out, but acting as a driving force of on-the-spot recognition.
The Big Takeaway
Sysco KC has accomplished remarkable results in a short time.
This success wasn't by accident. By putting employees' well-being first, their business experienced tremendous results. That's another great benefit of working at C.A. Short Company – we get to see all the companies that chose to invest in their employees succeed.
Congratulations, Sysco Kansas City. You've earned it!
C.A. Short Company partners with companies to manage, drive and facilitate increased employee engagement to increase financial performance, productivity, quality, and core performance outcomes. Our process and research-based platform enables executives and managers to engage their teams to increase the bottom line, motivate staff, and incentivize positive behavior. To request a Complimentary Consultation, please click here.