Rethinking Your Years of Service Needs

R Scott Russell, CRP, CEP
You submit your Years of Service Award employees to your recognition provider, but that is only the beginning of the Employee Recognition process. You need to make sure your employees are appreciated and engaged throughout the year. Here is where your provider should step in.
Opportunities to Celebrate Your Employees
Employees celebrate Service Award anniversaries every month, and if you don't have a budget to have a formal event, at the very least, call your department together and present the awards in front of their co-workers.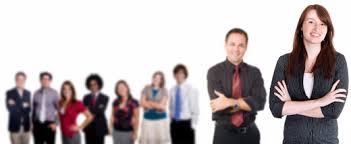 If you have a budget to have an event or can combine it with a holiday party, it is best to recognize employees in front of their peers. Come up with a new "theme" each year and design posters, banners, invitations, and eVites. An event should be about those not receiving awards, as well so that everyone in the company feels engaged and appreciated.
5 Additional Tips to enhance your Years of Service Award Program
Keeping a Years of Service Award Program exciting can be tricky, especially when employees only receive an award every couple of years. The following are ways to help you keep the program front and center in your employees mind.
eCard - Send out an eCard to employees on their anniversary date and copy their manager so they are aware and can personally wish them a "Happy Anniversary", too!

Posters – Place posters in well-trafficked areas to remind your employees that you have a Service Program and note how they can order their rewards. Put up new posters regularly with a different message to keep your employees engaged.

Keep It Fresh - Add new events to your current program every couple of years. If you just have an Anniversary program, add Community Service or Birthday to an existing program to keep it updated and exciting.

Electronic Communications – Through your digital communications, announce monthly Service Award employees who are celebrating an anniversary with their picture to make it more personable and remind them of ways to redeem for their awards.

Employee Recognition Software Platform – One of the most effective means of encouraging employee recognition lies in using employee engagement and recognition software. With the proper processes and technology in place, employees will be able to recognize their coworkers instantly and easily no matter where they're located – making it a perfect fit for remote teams and businesses with employees located at multiple branches.

Just make certain you're using a quality program like our People are Everything Platform, as software solutions vary greatly
Having a Service Award Program is very important for the overall morale of your employees, but even more important is having a properly promoted program. C.A. Short Company can help you with all aspects of your Service Award Program – we are your "One Source" for all your employee recognition needs.
At C.A. Short Company, we are your partner for increased employee engagement resulting in increased performance outcomes to grow your bottom line. Our process and research-based platform helps you engage your team in order to increase your bottom line, motivate your staff to the benefit of the entire organization, and reward your people for the positive changes they make. To request a Complimentary Consultation, please click here.